SEO Content Marketing Strategy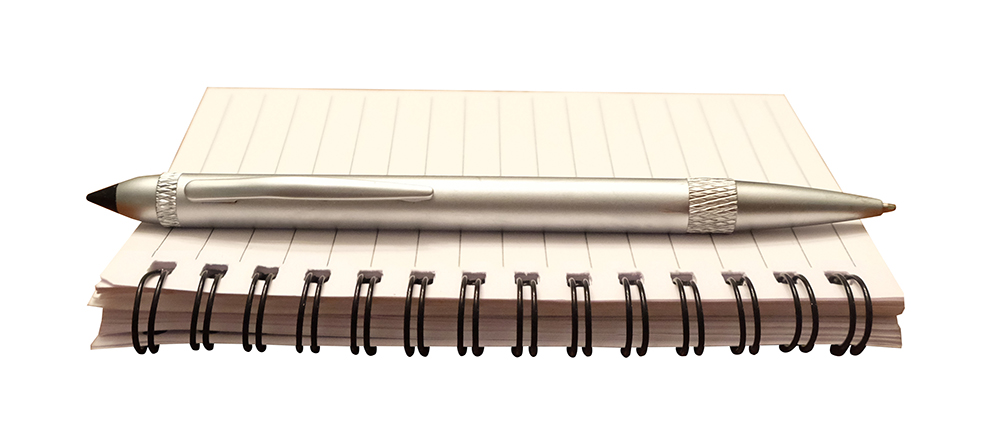 As the business world evolves, content marketing has risen to increase prominence in the field of client attraction.
People are tired of having ads that give them no value pushed in their face, and they're looking for useful, actionable information that they can consume on their own terms, and that makes their life better in some way.
Educational marketing materials have become popular with clients and search engines alike, and not only do your potential clients actively seek them out but if they're crafted well, they help those people to understand why they need your product or service.
The downside of this is that the popularity of content marketing has caused the internet to get crammed full of articles, videos, and other materials, to the point where it can be hard to stand out from the crowd and be heard amid the noise.
Today, we're going to share some strategies for using content marketing to help your ideal clients find you, so you can spend your time serving customers instead of chasing after them.
Some of these are unchanging and time-honored principles, while others use technology that many businesses haven't even explored yet, giving you the chance to get an advantage over your competitors.
SEO Content Marketing Strategy 1: Know who your clients are and what they're looking for.
No matter how technology may advance, or how our culture might shift, this is one principle that will never go away.
Your clients are looking for specific types of information for specific reasons, and the more closely your content marketing materials match what they're searching for, the more likely they are to find them, consume them, and act on them.
Before you start an SEO content marketing campaign, your first step should be to define who your ideal client is, and to know what needs, problems and desires they have and what they want to learn in this particular stage of their customer journey.
If you don't already know who your ideal clients are and what they want, we advise you to pay attention to:
Which kinds of people buy from you the most frequently.
Who you enjoy working with, and who you can get the best results for.
What questions they frequently ask you.
What problems or obstacles they're struggling with when they come to you.
What desires and needs they have or tell you about.
Once you know this, you can create content that answers their questions – questions they're likely typing into search engines – and that tells them how to solve their problems and get the results they want.
At the end of each piece of content, tell them what information, products or services they still require in order to get the best possible result, and give them specific, actionable instructions for taking that next step.
SEO Content Marketing Strategy 2: Use the right keywords
When you type a phrase into a search engine, the first results you see will be the ones that contain that phrase or words from it, especially if you put it in quotation marks.
If you want your clients to find you via search engines, it's important to put the words people are using to look for your information in your:
Website content
Blog posts
Title and description meta tags
The titles and descriptions of your pages, blog posts, videos and audios
How do you choose the right keywords to rank for?
When you're choosing which keywords you want to rank for, here are a few guidelines to keep in mind
Tip#1 Don't choose keywords that indicate non-buyers
Make sure to use keywords that people use when they want your product or information, not the ones they type when they're looking for something that indicates that they won't make a purchase.
For example, someone looking for "cake recipes" is probably looking to make a cake, not to buy one, so that wouldn't be a great phrase for a bakery to try to rank for.
Tip #2 Don't rely on short keywords that have too much competition
Many content writers make the mistake of relying on short keywords for their search engine optimization.
The problem with that is, short phrases like "email marketing" and "content marketing" have an insane amount of competition. So many people are using them that it's hard for a small business to rise above that sea of content and rank for them.
Because of this, it's important that you choose a few long-tail keywords or key phrases with a minimum of 3 words.
These aren't searched as often, which means bigger companies won't bother competing for them, so it's easier to rank for them.
While the search volume is lower, you can also be more specific with long-tail keywords, so the people who are searching for them are more likely to be looking for your exact offer instead of something related to it.
Tip #3 Use a keyword research tool
There are several tools you can use to see which keywords people are looking for, how stiff the competition for them is, and how your competitors are using them.
These tools include:
At onCOREventres we use KWdiner, Moz, SEMrush, and Spyfu.  We have tried them all and we have chosen the tools that we like the most.  Others have other tools they like.  Most of the tools provide for a 14 day to 30-day free trial.
Use one of these to find out what your ideal clients are looking for, then build your campaign around the goal of giving them the information they're already seeking.
SEO Content Marketing Strategy 3: DON'T give them the same information as everybody else.
Are you an expert who has insights, knowledge, strategies, and tools that nobody else has?
Then show it!
If you give your readers the same basic information that all the other blogs, videos, and podcasts have already offered them, they have no reason to choose you over the other businesses that are clamoring for their attention.
But if you tell them something nobody else has told them, or explain it to them in a unique way that helps them understand something they've been told before but didn't really grasp, THEN they have a reason to stay with you.
This is one of the reasons why it's important to let your unique style, brand and personality shine in your content marketing materials, rather than being generic and 'safe'.
Even if people have heard a variant of your advice before, if they resonate with your brand or personality in a way they didn't with the other sources, they're more likely to choose you.
SEO Content Marketing Strategy 4: Put your content where your clients are.
While blogging is an excellent SEO tactic that helps people who've never heard of you to find your site, one of the fastest ways to get people to look at your content is to put it on sites where they're already looking.
Where do your clients go when they want to learn about your industry?
Possibilities include:
How-to videos on YouTube.
Well-read ezines where you could offer guest articles.
Popular podcasts and radio shows that large numbers of your target clients are already listening to.
Live training events, online summits, and other multi-presenter events where multiple entrepreneurs are offering their expertise, and that are being promoted by every speaker.
Newsletter lists belonging to companies with products or services that complement yours.
Ask your current, past and potential clients where they go when they want the kind of information they offer, and try using different search engines to look up the same kinds of questions you answer, problems you solve, and benefits you create.
What are the first things that come up in your search results? How popular are they, and is there a chance that you could get some of your content featured there?
If you can get your expertise displayed on a site or publication that already has a big audience, not only does that give you exposure to a large group of new leads, but it also gives you the chance to include a link to your site in your author bio, which boosts your search engine rank.
SEO Content Marketing Strategy 5: Give them calls to action where and when they want them.
If you're reading an article, and a pop-up window jumps up and blocks your view while you're still trying to read, what's your immediate knee-jerk response?
Chances are, the very first thing you do is try to find a way to make the pop-up leave so you can go back to what you were doing.
Once you're finished reading and being impressed by the article, THEN maybe you'll be ready to share it on social media or sign up for their newsletter – but by then, the invitation is gone. It showed up when you weren't ready for it, and now that you might want it, it isn't there.
If you use a pop-up to encourage your blog readers and other site visitors to take action, try using a scroll-triggered call to action that will only appear when they reach the end of the page.
Then, it will be a timely convenience they can use to take the action you recommended to them, instead of an annoying interruption to be terminated ASAP.
Ready to start getting more clients through content marketing?
Be prepared for a long project.  We work with some clients who in six months have ranked for over five hundred keywords.  In one year we are struggling to get to 100.  We got so frustrated we spent the last three months on extensive SEO education so we could begin to understand what will work and what will not.
These five strategies will give you a solid foundation with which to start getting clients through content marketing.
But it's important to be able to take those pieces and put them together in a way that guides a client through the whole journey from stranger to a loyal customer, so they're less likely to lose interest or get neglected and wander off halfway through the process.
Not Sure Where to Start?
The world of marketing is rapidly expanding. What's trending and helping you gain new customers today won't necessarily be the best way to grow your business tomorrow. With so many moving parts in both the digital and physical marketing space, it's no wonder small business owners are unsure where they should even start. That's where the Pittsburgh marketing agency onCOREventures Strategic Marketing comes in. We created onCOREventures for honest business owners wanting to operate in harmony with their core values. If you're trying to create positive change in the world while also attracting customers who share your values, our "strategy first" methodology may be exactly what you've been looking for!
Image Credit – Adobe Stock