Identity System- onCOREventures Marketing
Identity System
Identity System - Branding - is much more than a flashy logo and clever tagline. In fact, it is so much more. From color, designs, typefaces, and logos, all of these elements should come together to create the best first impression your company can make. All interactions your customers have with your company actually starts with an interaction with your business identity.
Rebranding or enhancement?
Whether you feel it's time for a rebrand or desire to enhance what you already have, here at onCOREventures, we want to help you find the look and feel of the company of your dreams. We will work with you from everything from logo design to stationery to identity management in order to help you build the strongest corporate identity possible.
---
We work through these core elements early on in all of our full packages so you are establishing your brand from the beginning of our engagement.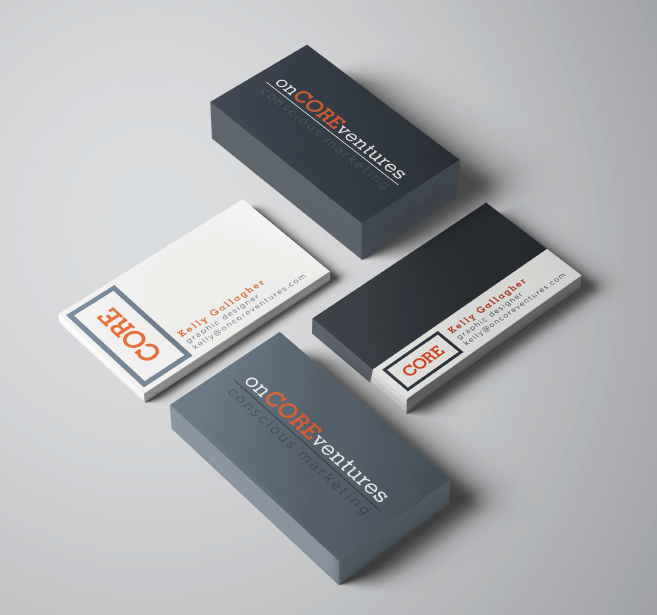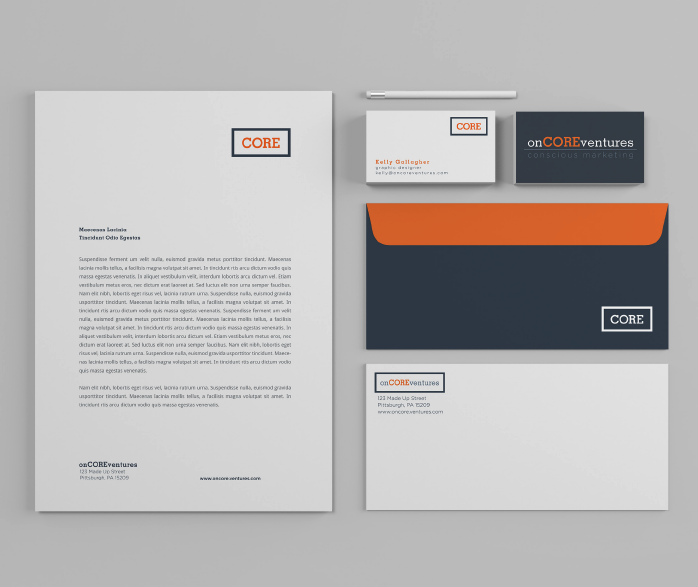 Identity System Items included
Logo design (or update)
Full Color
Black and White
Secondary Mark
Color Palate
Type Selection
Stationary
Business Cards
Letterhead
Envelopes
Social Media Design
Facebook Cover and Profile Image
Twitter Profile, Header, and Background
LinkedIn
Youtube, Pinterest, etc