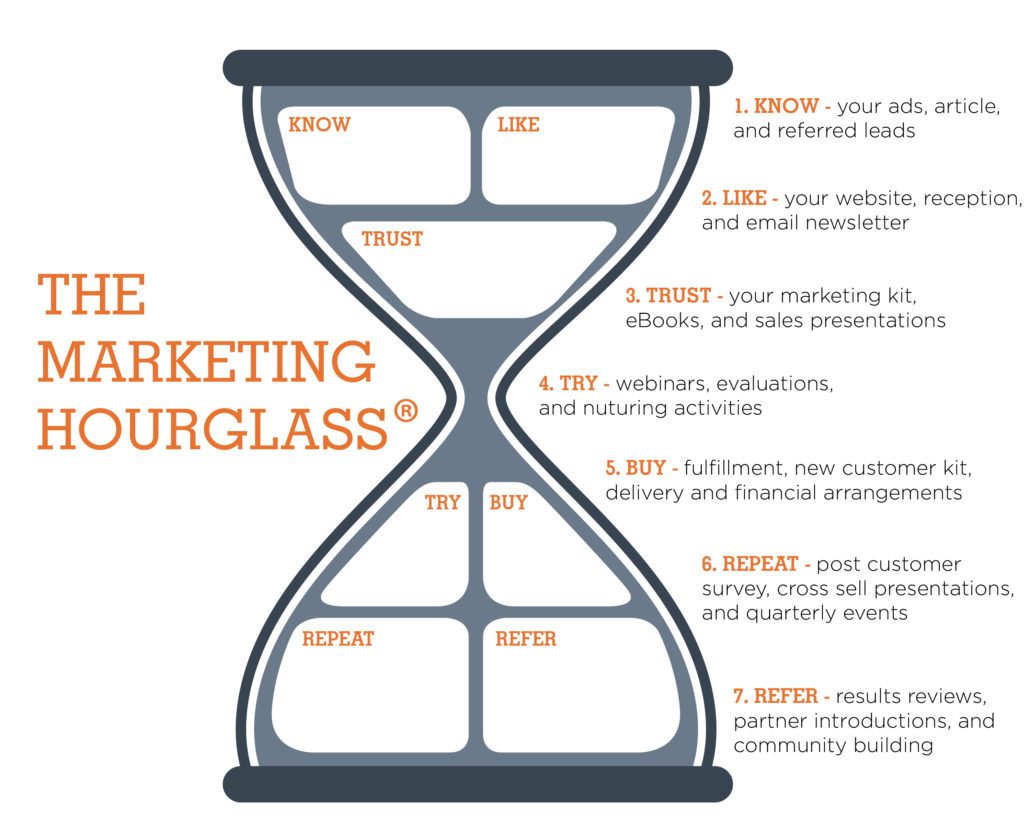 Content - customer journey
The different phases of the customer journey require different types of content - most of our clients hate creating content - regardless of whether we create content for you or we coach you to create your own here are some of the things we create with you or for you:
Know - blogs - website - ads
Like - website - email newsletter
Trust - Marketing kits - sales presentations
Try - webinars - drip email
Buy - new customer kit
Repeat - new sales materials to your clients
Refer - materials for your referral partners
Content Development
We start with your ideal client in mind. We develop her persona, explore what she is looking for and what her interests are.  When then write content for her and for her journey.  Today your clients are in control of the sales process.
Once we have the clients persona in mind now only can we develop content for her, but we can determine where to advertise for her, what keywords including long tail keywords we need to have in the content so we can eventually show up in search engine results.  Content development for each stage of the customer journey is the key if we are to be successful in reaching your customer and allowing her to transverse the customer journey.
What about SEO - SEM?
If you are savvy, you might be asking what do you do about optimizing for SEO - search engine optimization - and SEM - search engine marketing - in the content development process. We believe that the content development process and the resultant implementation of SEO an SEM has to start with the keyword analysis to make sure your ideal client finds your solution.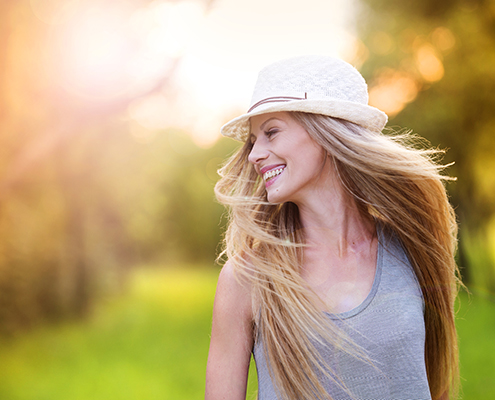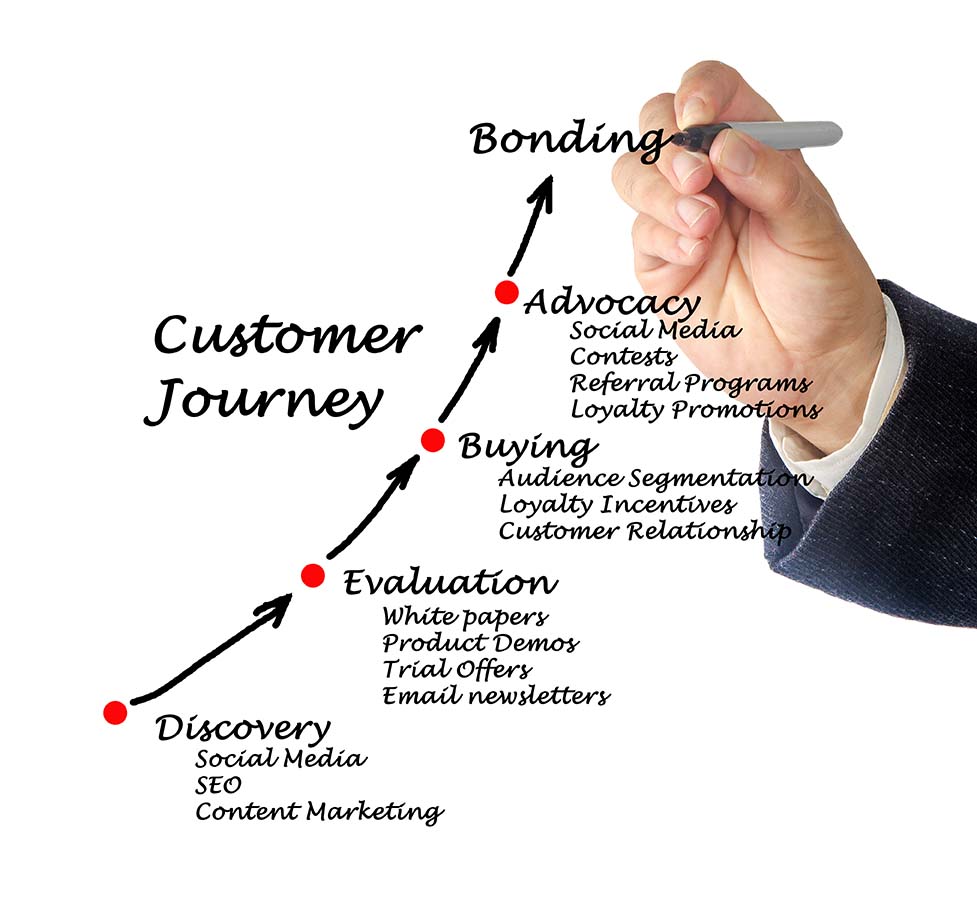 Content Development Options
at onCOREventures, we only work with clients on long-term engagements.  We develop content for you as part of our packaged solutions.
While we can not imagine every possible way that clients engage with us, there are three primary entry points:
Adding blogs to your existing site while we help you jumpstart your business - most marketing agencies want to completely redo your website to start working with you - we can add a blog to your site as we map your customer journey with you and start to develop content from the ground up
Re-doing your existing site as adding blogs as part of our Catalyst package.  We will map your customer journey after we establish your idea client profiles and completely rebuild your online identity. This is how we have done our own site development
If you are a bigger company and you need it all our marketing department solution will implement all of the content development and implementation needed to manage your entire customer journey
What if you need content development and cannot afford to pay us to manage the process? Our Marketing coaching offering will allow you to create the results you need yourself.