Search Engine Marketing – SEO – PPC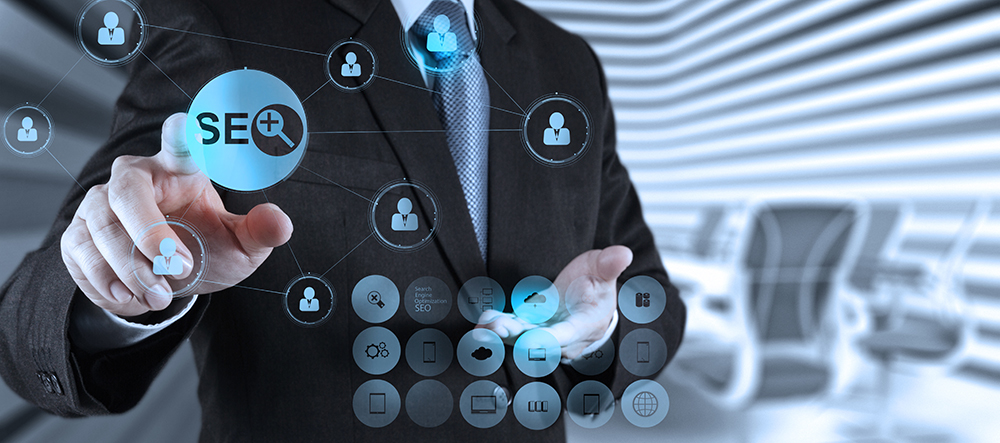 How to Get More Clients Through SEO and Search Engine Marketing
Did you know that, for some businesses, over 60% of your traffic comes from search engines?
From our years of experience in helping small businesses to attract more clients, we've concluded that any effective marketing strategy requires the use of both pay-per-click advertising and search engine optimization to help people find your website.
For many advertisers, search marketers and business owners, ranking high enough in the search results that their customers are likely to notice them is easier said than done.
The competition for positions near the top of search engine results, especially the coveted spots in Google's "snack pack", can be very stiff. This is a significant concern because only 5% of web traffic makes it past the first page of Google.
Not only do most industries have multiple legitimate companies vying for the same clients, but there are also unscrupulous companies that manage pay-per-click advertising campaigns on shadow sites that draw traffic away from your primary website, and that will retain ownership of any phone numbers or domains they provide you with.
With these obstacles standing between you and the customers who need you, how can you help those customers find you, and get them to click on your site instead of your competitors'?
In this article, I'll give you some strategies you can use to make your business easier to find and to turn more of your website visitors into paying clients.
Let's start by exploring the difference between two of the most well-known search engine-related client attraction strategies.
What's the difference between search engine marketing and search engine optimization?
While SEM and SEO are closely related, the terms are not interchangeable. It's important to know which is which when you're studying them, implementing them, or evaluating a professional who offers services in one or both of those areas.
The short answer is, the term SEM covers all search engine-related marketing activities, while SEO refers specifically to making your website more appealing to search engines.
Let's explore each term in a bit more depth:
The definition of search engine optimization (SEO):
SEO is the practice of optimizing your website to be more attractive to search engines and the people using them. It's one of the components of search engine marketing.
It includes activities like:
Creating valuable content that includes keywords and phrases that your potential clients use when they're searching for information, goods or services like yours.
Getting other relevant sites to use links that lead to your site.
Using internal linking to make your site more attractive to search engines and more useful for your readers.
Making your pages mobile-friendly.
Using relevant keywords in the file names and alternate text for the images on your site.
Getting positive reviews on your website or directory profiles.
The definition of search engine marketing (SEM):
Search engine marketing is a blanket term that covers all client attraction activities related to search engines, including SEO and pay-per-click (PPC) advertising.
It's important to use both in conjunction. The competition is often too stiff for SEO to work by itself, but without good SEO, it takes a huge budget to maintain high search rankings, and people who do click through might not stay long enough to make a purchase.
So how can a small business owner with limited funds rank high enough that their potential clients can find them?
Here are seven strategies you can start using right away to boost your search rank, get more visitors, and convert more of those visitors into clients:
Search engine marketing strategy #1: Know who your clients are and what they want.
In oder to appear in your clients' searches, you need to know who your ideal clients are and what they're searching for. And if you want them to actually click on your ads and other links, you need to make it clear to them that you're offering what they want.
What kind of information would someone be looking for when they need your product, information or service?
This could include location-specific services like "pest control in Pittsburgh", how-tos like "how to do your own SEO", answers to common questions like "What's the difference between SEM and SEO?", or diagnostics like "queasy stomachache won't go away".
Different clients in different stages of their customer journey may have different questions or interests, so it's important to know who you're targeting with each page, advertisement or piece of educational marketing content.
Search engine marketing strategy #2: Use the right keywords.
Once you know what your customers want, you need to know what phrases they use to describe it.
The more closely your content matches their phrasing, the better a chance you have of appearing on the first page of their search results.
When you're conversing with your clients, notice which terms they use to describe their problems, curiosities, and desires, as well as which questions they frequently ask.
Your salespeople and customer service reps can provide insight into the phrases they often hear your clients use, and you can also ask your best customers what they type into search engines when they need to know about something related to your business.
Research tools offered by Wordtracker, Keyword Discovery and Google Adwords will give you a list of highly searched terms, which you can use to attract targeted leads to your website.
Search engine marketing strategy #3: Identify your goals and optimize your site to reach them.
Once you've identified your target audience, learned about their needs, and discovered what keywords and phrases they use to seek the solutions and information they desire, you need to:
Provide content on your site that meets those needs, such as how-to articles, lists of tips, answers to frequently asked questions, and lists of the services you provide and the geographic area you serve.
Use the keywords your clients search for in your marketing content, page titles, image file names, alt text for your pictures, heading tags, director names, meta tags, and website page content.
Determine who your top competitors are, and how your product or service is better. For example, if other weight loss programs are ineffective for clients who eat compulsively when stressed, but you can help those people, you could use phrases like "weight loss for stress eaters".
In each piece of content, educate people about why they need to take the next step, such as buying a product or signing up for a newsletter, as opposed to simply leaving the page. Give them information in the order in which they'll need it, so they can implement it and move toward your higher-tier offerings.
Use internal links to encourage people to click from one article or blog post on your site to another, instead of just reading one piece of content and leaving. The longer people stay on your site, the better it looks to search engines.
Identify the goals and benchmarks, such as search engine rankings, sales lead volume, increases in website traffic, and other ROI metrics, that you want to improve and watch them carefully.
Put a relevant, appealing, and self-explanatory description in the SEO area of each page. This description will appear in people's search results below the link to your site, and will often be the deciding factor in whether or not they click through to your website.
Search engine marketing strategy #4: Get indexed by the top 3 search engines.
To make sure your clients can find you, you need to ensure that all of your site's pages are fully indexed by the top three search engines: Google, Yahoo and Microsoft Live Search.
Google is the most important of these, since it handles over 55% of all searches, and it makes the process easy for site owners by providing you with a backdoor you can use to get your site indexed quicker.
Google also lets you create a Google Sitemap, which acts as a standing invitation for Google to check out your site and a roadmap telling it which pages to index.
You can speed up the process of getting indexed by other search engines by submitting your website to the DMOZ.org Open Directory Project. Once DMOZ accepts your website, Yahoo and Microsoft should be able to quickly and easily index it.
Search engine marketing strategy #5: Get quality links leading to your website.
One of the metrics search engines use to rank websites is how many other sites have links leading to them. You especially want links from sites that are frequented by your target audience.
Use strategies like posting guest articles on popular sites to acquire backlinks from relevant websites, and make sure your own site is link-worthy by providing valuable content, such as useful articles and videos, that other site owners will want to cite as sources in their content.
Another highly effective strategy is to get your site listed in online directories.
If you type "(your business type) in Pittsburgh" into a search engine, you'll probably see directories that provide lists and profiles of relevant businesses, often accompanied by user reviews and links to the business' websites.
For example, if you type "restaurants in Pittsburgh" into Google, some of the top results will include TripAdvisor and Yelp, along with an assortment of ezine and blog articles.
Create profiles in the top-ranking directories for your industry first, then turn your attention to more general-purpose directories like Business.com and Yahoo Directory.
Vendors, customers, trade associations, business partners and referral partners may also be willing to list you as a resource on their site or to link to your website or articles in their blog posts.
Finally, press releases and speaking engagements where you can include a bio or offer with a link to your site are ways to give value, display your credibility and expertise, and garner links to your website at the same time.
Search engine marketing strategy #6: Create an ROI-driven paid search campaign.
Once you've created a website people will want to visit, stay on and buy from, it's time to bring more visitors to that site by using pay-per-click advertising.
Paid advertisements appear in the sponsored links at the top of the first page of your customers' search results, so they can be a powerful way to get exposure for your website.
Unlike traditional advertising, where you pay regardless of the results, pay-per-click doesn't cost you anything unless someone actually clicks on your ad.
To create a paid search campaign, first, bid on the keywords that are the most relevant to your products or services. Don't choose your keywords based on popularity alone; you want to make sure that the people using those search terms are actually interested in your site's content.
For example, if you sell ice cream, you don't want to bid on "ice cream recipes" no matter how popular it is, because people searching for recipes are more interested in making ice cream than buying it.
When you're bidding, don't just think of the cost per click. Instead, focus on cost per lead and cost per sale.
How many clicks do you need to get a lead, and how many leads do you need to make a sale? Make sure you'll be spending less money on the ad campaign than you'll make as a result of it.
Unless you have an extremely good lead conversion system, you might want to bid on a slightly lower position, as this is less expensive and can thus produce a higher ROI with fewer conversions.
When you're creating the ad, it's important to have a compelling call to action and to send traffic to a relevant page that's tied to the ad.
People should know before they click that they'll get something relevant and valuable after clicking, and the page the ad takes them to should walk them through the process of obtaining and using the item or information they're seeking.
Search engine marketing strategy #7: Measure your results.
You don't want to waste time and money on ineffective strategies, and if a strategy is performing well, you want to focus on it and find ways to improve it.
That being the case, it's vital to keep track of which traffic sources are performing well, and which ones are underperforming and need to be either improved or assigned a lower priority in your marketing efforts.
Use web analytics to monitor traffic increases and their sources, as well as which search engines and phrases people are using to find your site.
You also want to keep track of your position or ranking in the results for relevant keyword searches in all three of the top engines.
By using these seven strategies, you can greatly increase the number of leads you acquire, and turn more of those leads into paying clients.
Not sure which keywords your ideal clients are searching for? Here's an easy way to find out.
If you know who your ideal client is and where they are in their customer journey, but you aren't sure what keywords they're using to find products and services like yours, your next step is to find out exactly what words and phrases you need to rank for.
Using the right keywords is foundational to your search engine marketing, so if you're considering adding SEM to your arsenal, or if you've been using it but aren't happy with the results, this step is absolutely vital.
If you want to see how you stack up using Search Engine MArketing a good place to start is to check out our local online presence audit.  If you are not ready for us to audit your online presence, you can do it yourself using this free eBook written by John Jantsch the founder of Duct Tape Marketing.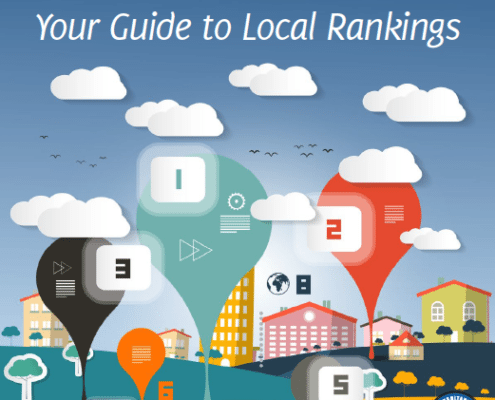 With the audit or the concepts in the eBook, you will receive a complete review of your website, detailed analysis of your current SEO and keyword ranking status, content effectiveness analysis, and a look at your social media presence.
In addition, if we perform the audit, we'll break down the competitive landscape in your area to help you find areas where you can get ahead.
Make the decision to dominate local search engine marketing. Maximize your sales potential. You won't regret it.
We look forward to hearing from you!
Image Credit – Adobe Stock