Direct Response Marketing done Consciously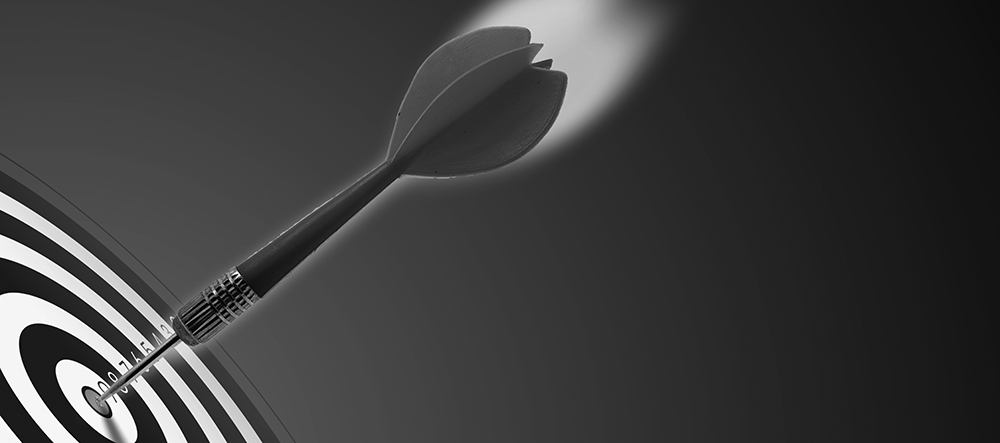 We work with lots of people who hate being pushy and they immediately get frustrated when they think about asking for direct response – yes or no – decide right now.  People that like to help people don't want to be pushy or force people to make a decision.  Unfortunately, we are all business and it is better to ask and get a no, then keep talking to someone who is never going to buy and getting maybes.
As the holiday season approaches, business owners are presented with special opportunities and challenges.
This is a time when people buy gifts, festive food and decorations, making it a golden opportunity for companies that sell physical products. It's also great for travel-related businesses that serve the people who are going home or on vacation for the holidays.
The end of the year often brings a sharp reality check, reminding people that their New Year's resolutions are still unfulfilled, and they don't have much time before they'll need to start thinking about next year's commitments.
This can motivate them to sign up for coaching programs that they wouldn't have looked at when they still thought they had all year and could reach their goals by themselves.
People are often busy during the holiday season, which can be a mixed blessing. If you're in the business of saving people time, your leads are now extra motivated to take you up on your offer.
The trouble with that is, first you need to get their attention long enough for them to actually look at your offer!
That's where a strategy called direct response marketing comes in.
What is direct response marketing?
Direct response marketing is a marketing strategy in which the viewer is invited to respond immediately by taking a specific action.
Unlike branding-oriented marketing, which aims to saturate the media and keep the business at the top of everybody's minds, direct response marketing seeks to connect with the right people at the moment when they need you and to inspire them to act immediately.
Branding-oriented advertising requires a massive budget, whereas direct response marketing can be done effectively for very little money, or even for free.
What are some examples of direct response marketing?
Examples of direct response marketing tools and strategies include:
Social media posts that encourage people to click through to your lead capture page by offering a valuable gift.
A lead capture page that offers a video series, downloadable PDF, or other useful items to people who put their name and email into the form and sign up for a newsletter.
Email newsletters that give useful information and encourage people to click a link to a product page.
Each of these items leads to the next one and tells the reader exactly what you want them to do next.
How do you use direct response marketing?
Here are some of the defining traits of a successful direct response marketing campaign:
Trait 1: It's useful to your clients.
If your product is the only part of your business that's useful to your audience, you're missing out on a lot of sales!
People are constantly bombarded by advertisements and have learned to all but tune them out. If your newsletter, YouTube channel or social media feed is nothing but a barrage of sales pitches, people will unfollow or unsubscribe quickly.
But while they've learned to ignore your ads, those same people will actively seek out useful information.
This is why education-based marketing, or content marketing, is so useful. Not only does it get your ideal clients' attention, but it gives you a chance to show your expertise, educate people about why they need you, and build up their trust and goodwill.
In your content marketing, give them step-by-step instructions, lists of tips, and answers to questions they are likely to type into search engines.
Trait 2: It uses headlines and copy that match your audience's searches and desires.
In order to get your audience's attention, the titles of your blog posts, videos, emails, and other materials must speak to their desires and make them want to know more.
Don't use vague, confusing or over-hyped headlines – especially not on Facebook, which is cracking down on posts that use such reader-unfriendly tactics.
People don't want exaggerations or ambiguous promises. They want honesty, forthrightness, and the ability to tell in advance whether a piece of content is relevant to them.
In your titles and headlines, use the same kinds of phrases your customers would use when searching for tips or asking questions. The more closely your headline matches their inquiry, the more likely your content is to appear at or near the top of their search results.
The same principle applies to the content of your direct response marketing. The more it matches the tips they were looking for, the question they were asking, the product they were seeking, or the task for which they were trying to get instructions, the more likely they are to read or watch the whole thing.
Having content like SEO-optimized blog posts also boosts your search engine ranking, because it gives you a way to sprinkle your site with the keywords people use when they're searching for products like yours.
If you have a special holiday offer, we suggest tying that into your December marketing by using keywords related to the things your target audience will need this month, like "affordable Christmas costume ideas", "Christmas ornaments in Pittsburgh", or "holiday meal recipes".
The focus of a conscious direct response marketing campaign is always on its clients and their needs. What do they need or want, and how can you provide it or tell them you provide it?
Trait 3: It targets a specific group or niche.
The more you know about your ideal client, the more precisely you can target the keywords they use, the more exactly your content will match their needs and desires, and the better equipped you'll be to figure out where and how they're looking for information like yours.
Trait 4: It makes a specific offer, and requests a specific response.
In each piece of direct response marketing content, you should have a call to action that tells them how to take the next step in your customer journey, and explains how they'll benefit from doing so.
When you're creating a call to action, be specific about both the action and its benefits.
Don't say something like "You can't get everything you need from this newsletter. To get the whole picture, get in touch with me." That doesn't tell them what they're missing that the newsletter didn't give, or how to make contact with you.
Instead, say something like, "In this newsletter series, you learned how to create blog posts that attract and educate your readers. To discover how to turn those readers into paying clients and keep those clients coming back, reply to this email to request a complimentary one-hour strategy session."
Trait 5: You can track and measure it.
When someone clicks through to your sales page, you want to know which advertisement, blog post, social media post, or other marketing material was responsible for bringing you that potential buyer.
You also want to know how many clickthroughs each ad generated, and how many of those clicks resulted in sales, so you know if one of your strategies is getting clicks from people who turn out not to be interested.
This knowledge lets you know which of your materials and campaigns are working, and which require adjustment.
The method you use for this will vary depending on what kinds of materials and sales funnels you're using, but here are some strategies you can implement:
Use a tracking pixel whenever you run a Facebook ad campaign.
Use Google Analytics to see where your site's visitors are coming from, and what they do while they're on your site.
Use specific landing pages for specific campaigns, instead of having them all direct to the same sales page or capture page.
Trait 6: It includes follow-ups.
Just because a prospect doesn't purchase right away, that doesn't mean they'll never buy from you. Some people stay on a newsletter for a year or more before opening their wallets.
Once they've given you their information or followed you on social media, continue to send them follow-up messages until they take action. These can include informative posts and newsletters, personal messages, snail mail, SMS messages, phone calls, faxes, or postcards.
Follow up at least once a month to maintain your relationship, and to stay at the top of their minds until they're ready to make a purchase.
Need more guidance on how to use conscious direct response marketing to get clients?
Unless they were referred to you by someone they know and trust, it will often take at least five to eight contacts to turn a new lead into a client.
Because of this, you need to know how to not only get their attention but also guide them through your sales funnel and nurture them until they're ready to make a purchase.
This process tends to require multiple steps and tools, such as newsletters, capture pages, blog posts, and website pages, all arranged strategically so that each step brings your prospect closer to being ready to buy.
Not Sure Where to Start?
The world of marketing is rapidly expanding. What's trending and helping you gain new customers today won't necessarily be the best way to grow your business tomorrow. With so many moving parts in both the digital and physical marketing space, it's no wonder small business owners are unsure where they should even start. That's where the Pittsburgh marketing agency onCOREventures Strategic Marketing comes in. We created onCOREventures for honest business owners wanting to operate in harmony with their core values. If you're trying to create positive change in the world while also attracting customers who share your values, our "strategy first" methodology may be exactly what you've been looking for!