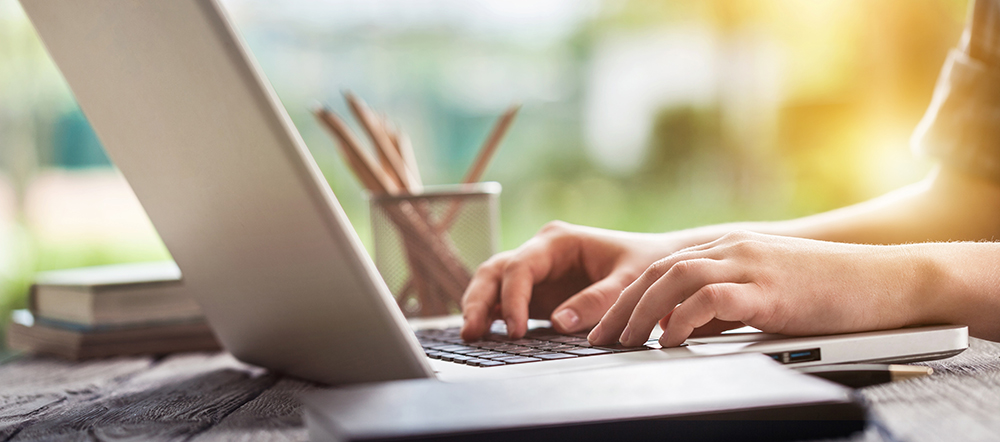 7 SEO Blog Traits of Blogs that Rank Well in Search Engines
Blogging is a powerful way to boost your search rankings, help customers who are interested in your products and services to find you, and build trust and goodwill by showing your expertise and giving your clients value before you ask them to buy anything.
But the internet is an increasingly crowded place, and new content is being created every minute of every day.
Amid all the noise and clutter, how can a small business owner stand out and get people to read their blog?
In this article, I'll answer that question by sharing 7 key traits of search-engine-optimized blogs that rank at or near the top of their ideal clients' search results.
Blogging for SEO 1: They use the right keywords and topics
The foundation of any good blogging for SEO strategy is knowing who your ideal clients are, and what words they're using to look for your products or information.
Who your clients are will affect what kind of phrasing they use and what kind of information they're looking for, and having a specific target audience will make you better equipped to give them exactly what they're seeking.
For example, if you're a chiropractor, while you could serve almost anyone with a spine, focusing specifically on small children will make you more attractive to parents with young kids.
You'll come across as being more skilled in the area in which they need you, and you can write specifically about the causes, cures, and symptoms of back problems in children, so your blog posts will be more likely to match the parents' search terms.
There are several ways to get lists of keywords you can target, including Google Keyword Planner, KeywordTool.io and SEO Book's Keyword Tool.
While you're searching, don't just look for single words. You also want to target phrases three words or longer that are highly relevant to your business, and what your ideal clients are searching for, but that doesn't have a lot of competition.
Once you've chosen your keywords, put them in the URL, title tag, header tags, image captions, and alternate picture text in your blog posts and other website pages, as well as using them in your content wherever they're applicable.
Closely related to your keywords, but distinct enough to warrant its own mention, is the topic of your blog posts. Don't just pick a keyword and look for opportunities to sprinkle it in; target a topic that's important to your clients, and focus on it throughout the blog post.
Google has gotten better at determining what a page is about based on the page as a whole, as opposed to a few keywords and phrases sprinkled throughout it, and your readers want to read useful and actionable information on the specific topic they were searching for.
Blogging for SEO 2: They update regularly
The more blog posts you have, the more indexed pages you have in search engines, the higher a chance that a piece of your content will go viral, the more search terms you'll have a chance to rank for, and the more you show both people and search engines that you're a consistent source of valuable information that should be checked out frequently.
It's in a search engine's best interests to help its users find the best sites available, so they'll be motivated to keep using that engine. Sites that haven't updated in a long time are more likely to be outdated or inactive, so search engines don't favor them.
By frequently publishing useful information, you tell search engines that your site is more likely to be active, up-to-date and valuable than a site that hasn't changed in years.
Blogging for SEO 3: They use internal and external links
The links you use in your blog posts are important for two reasons:
Internal links, or links to other pages and blog posts on your website, encourage people to linger on your site and keep reading instead of just consuming one article and leaving.
When people stay on your site, that tells search engines they like what they found, and other people might like it, too.
External links, or links to other websites, act as trust signals. They tell search engines that you're interested in educating your audience.
They also encourage the owners of those sites to share your content and include links to your website on their sites, which helps your search ranking.
When you're choosing if and when to include an external link, here are a few things to keep in mind:
You don't want to send your readers to your direct competitors. Choose sites whose information and services complement yours, but don't compete with them.
Only link to high-quality sites. Don't make people and search engines associate you with trashy websites.
The links should be relevant. Don't include a link just for the sake of including a link; the page you're sending them to should provide further education on the topic you were talking about. For example, if you're writing about mosquitoes, you could link to an article about mosquito-borne diseases.
The anchor text, or the text in which the outbound link is embedded, shouldn't be the same search terms you're trying to rank for.
Blogging for SEO 4: Other sites link to them
When other websites have links leading to your site, that tells search engines you're a valuable resource that other people want their visitors to look at, which encourages them to rank you higher. This is one of the most difficult blogging for SEO practices for many business owners who blog.  How do you secure quality backlinks?
Sharing your blog posts on social media encourages other people to share the links to them, which means there are more links out there leading to your posts.
You can also contact other website owners and say, "I really liked this article you wrote: (link to the article). I wrote an article on the subject of (your topic), and I believe the readers of your blog post would find my article useful.
"Would you be willing to include a link to it in your blog post? You can see the article here: (link to your article). I suggest embedding the link in the phrase "( a phrase you want them to use as anchor text)". Thanks for your consideration, and have a great day!"
Of course, all of this will only work if you have content that people want to read, share and cite as an authority, which brings us to the 5th trait of search-engine-optimized blogs:
Blogging for SEO 5: They provide valuable information their readers want
For people to check out your articles, read them through, share them, and act on them, they need to be valuable and well-written.  Successful blogging for SEO starts with quality content that your clients are looking for.
Don't stuff them with keywords to the point where they become difficult to read, publish them without checking them over for spelling and grammar, or give basic advice that everyone knows.
When it comes to both helping people find you through search engines and encouraging them to take the next step with you, quality is more important than quantity.
Give your readers unique insights and actionable advice, edit your blog posts carefully, and format them into sections with big, bold headers so they're easy to read.
After you've shared some valuable information, tell your readers what they still need in order to get the results they desire, and exactly how to get it.
For example, if your article told them how to trim their cat's claws without getting their face torn off, the next step could be for them to fill out a newsletter signup form in the blog post and receive a free ebook that tells them how to take care of their cats in every area of life.
The book, in turn, could direct them to purchase your pet care products in order to facilitate the practices you prescribe in the book.
Each step should lead naturally to the next.
Blogging for SEO 6: They give their clients easy ways to share their content
As noted above, when people share your content on social media, it shows search engines that people like that blog post.
Including links to social media sites on your page makes it easy for people to share the content on an impulse, as does including buttons that allow people to share the blog post with their social following from the page itself.
Blogging for SEO 7: Their creators actively promote them
According to MarketingProfs.com, 2 million blog posts are written every day. So while part of the point of search engine optimization is for people to be able to find you organically, you shouldn't bet your success on getting to the top of the first page right away.
This is especially true when you're just starting to build your audience and search rank. Don't wait for people to come to you – put your content in places where your ideal clients are already looking.
This includes social media groups where they hang out, popular hashtags that are relevant to the topic of your blog posts, and the audiences of complementary business owners who are willing to promote you.
Wherever your ideal clients already are, start by meeting them there.
Over time, people will discover you organically, especially if you use the strategies outlined in this blog post. But the fastest way to get more clients is to go where they already are.
Blogging for SEO is essential for getting traffic, but you need more.
While the strategies we just gave you will help your clients to find you through search engines, waiting for people to come to you is not the fastest path to success.
Also, while blog posts are a great way to help people discover you, they often won't convert a lead to a client all by themselves.
In their ebook, 7 Essential Stages of a Total Online Presence, Duct Tape Marketing tells you how to get more people to look at your blog posts, and they reveal which tools you need to turn those readers into followers and clients.
As a certified Duct Tape consultant, I can share this resource with you for free, so please click the image below to download your copy.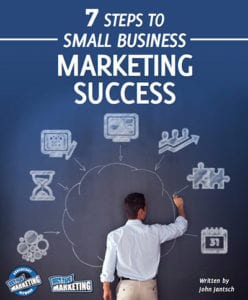 If you are interested in a Total online presence audit done for you please see our special offer on this page.
Not Sure Where to Start?
The world of marketing is rapidly expanding. What's trending and helping you gain new customers today won't necessarily be the best way to grow your business tomorrow. With so many moving parts in both the digital and physical marketing space, it's no wonder small business owners are unsure where they should even start. That's where the Pittsburgh marketing agency onCOREventures Strategic Marketing comes in. We created onCOREventures for honest business owners wanting to operate in harmony with their core values. If you're trying to create positive change in the world while also attracting customers who share your values, our "strategy first" methodology may be exactly what you've been looking for!
Image Credit – Adobe Stock