Web Design selection – 12 considerations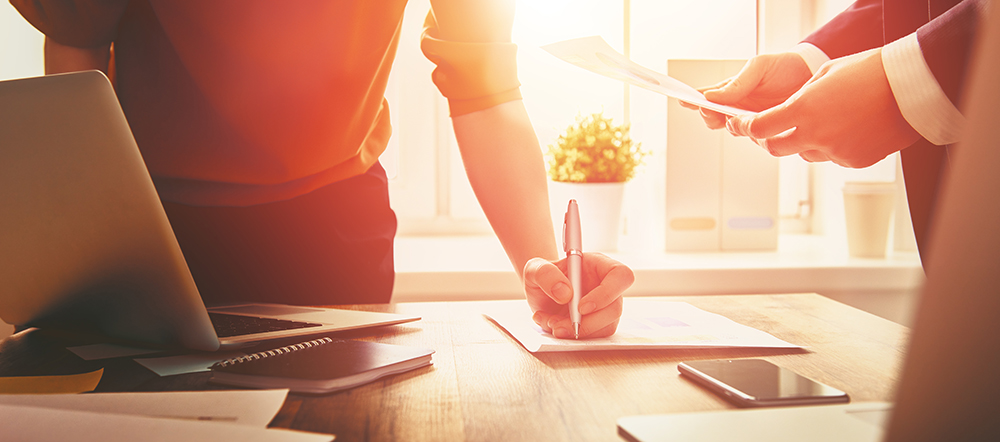 Web design and web development firm considerations
At onCOREventures, the CORE of our digital marketing implementation is your website.  To get a website designed and developed and then implemented we have to touch so many other things like Social Media and Local Foundation Management, but at the CORE is your website.
Our approach to all marketing projects though starts with identifying the strategy behind the marketing plan, before we begin any marketing development and that includes the web design and web development for our customers.
Here are the twelve things that we believe that you need to consider when choosing a website design company
Goals – what are your business goals and how do they translate into goals for your web design project?
Who – who is your ideal client – what is their customer avatar?  Your website has to be written in their language, not yours or your web design firm's language.
Foundation – what are the core components that are being used to create your site. Many small website design firms build on top WordPress themes from companies like Theme Forest. The performance of sites developed in these themes is in the bottom 50% of all websites.  This poor performance affects your user's experience with the site.  It also affects the ranking of your site by Google and others in terms of site authority. We started out doing this type of development and we are now in the process of converting all of our sites (at our expense) to a lightweight page builder that loads in half the time as the heavy theme.
Security – the hack of the DNC email servers started out by hijacking a WordPress website to be used for the command and control of the hacking processes. How is the site hardened and protected?  We also learned this the hard way by having a WordPress site hacked a couple of years ago. While it is great to learn from mistakes as we did, better they are ours than yours and we learned on our own site, not a customer site.  Also, is the site that web design firm uses running using HTTPS?  We looked at one design firm here in Pittsburgh and their own site is not running HTTPS.
SEO – unless the website is built from the ground up, SEO practices are costly and very time-consuming. Again, we learned this the hard way and have had to go through the pain of re-engineering our own environment so that we can rank well for the keywords that are important to our business.  If your web design firm says SEO is hard or overrated – run.
Style – the style of our different sites reflects the style of our clients not our sense of style. We are pretty minimalistic and clean in our approach – your web design firm has to provide you the style that you want not what they want.
Size – are you a good fit for one another. We are a small boutique firm that will stay small.  We take a hands-on approach and we are focused on working with local Pittsburgh businesses as our primary clients. We know how to design a website on a budget. We do all of the work onshore. If we outsource work, it is a partner in Duct Tape Marketing's network of certified marketing professionals. This provides trusted resources for our clients that we will stand behind.
Price – when we build a site for a client we do require a time commitment from the client – It is our approach because we do not charge up-front fees for sites that we develop. We recover our fees over time and we constantly refresh the content for our clients.  Others charge thousand up front and move on – pick the approach that you feel comfortable with.
Partnership – Culture – we partner with our clients that we share values with. Peter Drucker said that "Culture eats strategy for breakfast" – are you a good cultural fit with your web design firm? We practice conscious capitalism and we want clients who share our value system and like our approach. We know that some people will hate our approach and we are fine with that. We would not want to work with them in all probability. Web Design work is hard – we like enjoying the process. We want to partner with customers who are looking for true win-win business relationships.
Hosting – where is the site hosted and how is the site monitored for uptime? We came out of the IT industry – we monitor all of our sites for uptime and response time. Our servers logs are reviewed regularly and we have our sites on dedicated servers with dedicated database servers.
Contact – who are you in contact with at the company – in our company it is a partner who has the ability to commit resources and make your project a success.
Portfolio – what sites has the web design firm put into production? What do they look like and who is the customer?  How satisfied are the customers?   Go past online reviews and ask the clients themselves.  Oh, and make sure those sites look good on mobile and that you do not get this image below using Chrome or Firefox (not HTTPS): Your connection to this site is not secure (circle with the "i" inside on the toolbar)
Not Sure Where to Start?
The world of marketing is rapidly expanding. What's trending and helping you gain new customers today won't necessarily be the best way to grow your business tomorrow. With so many moving parts in both the digital and physical marketing space, it's no wonder small business owners are unsure where they should even start. That's where the Pittsburgh marketing agency onCOREventures Strategic Marketing comes in. We created onCOREventures for honest business owners wanting to operate in harmony with their core values. If you're trying to create positive change in the world while also attracting customers who share your values, our "strategy first" methodology may be exactly what you've been looking for!