Pittsburgh SEO practices in 2018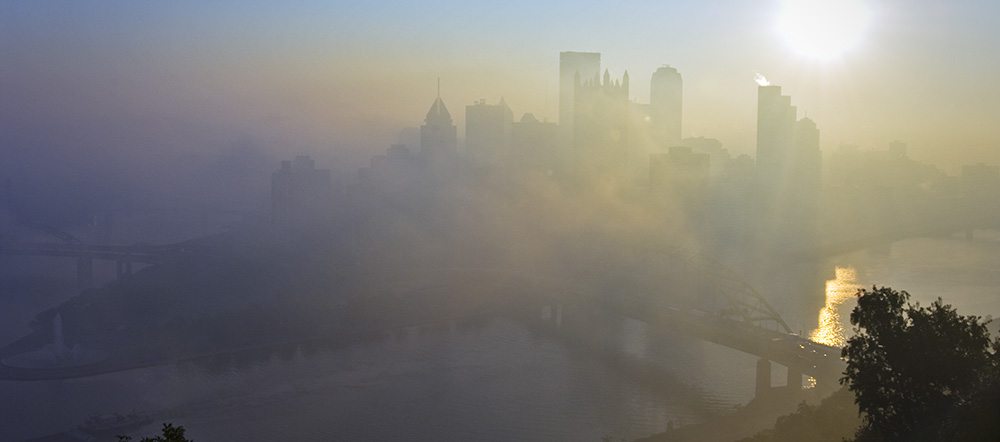 How are you handling Pittsburgh SEO in 2018?
For some businesses, ranking high in local online searches is vital for getting new customers.
If the geographic range of your service is inherently limited by driving distance, or you're a business like a restaurant that only serves clients within the walls of its own building, you need to be able to let the people in your area know that you exist and why they should choose you.
For some Pittsburgh business owners, search engine optimization is easier said than done. The competition for top-ranking positions in search results is stiff, especially if you're in a crowded industry.
Countless companies promise that "we'll help them find you – we'll put you on the first page of Google", yet they tend to lack both a high-ranking website of their own to serve as evidence of that ability, and the writing skills to produce a good email, let alone good content for your site.
To make matters worse – or better, depending on how you look at it – search engines are always evolving, which can render once-successful SEO strategies useless or even penalize you for using them.
The good news is, many of these changes are geared toward giving your customers the best experience possible. The days of quality-wrecking keyword stuffing are over; now, it's about making your website relevant, useful and user-friendly, and giving both people and search engines ways to discover it.
Today, I'm going to share some ways to get your Pittsburgh business to show up in search engines while making yourself more attractive to your potential clients.
Some of these techniques are designed to take advantage of advances in technology, others are time-honored principles that I believe will never go away, and some are a mix of both.
Pittsburgh SEO Tip #1: Use location-oriented keywords in your content, website, and profiles.
When someone wants to eat out in Pittsburgh, they want a restaurant in Pittsburgh.  More likely they want a place in LoLa or South Side or Downtown.
And when someone wants top-level products or services, they want the BEST in Pittsburgh.
In your website's content, page titles, title meta tags, and description meta tags include keywords like "Chinese restaurant in Pittsburgh" and "Best Chinese restaurant in Pittsburgh".
Also, include specific products or services your clients might be looking for, so you can attract the people who search for the item they want instead of the type of business that provides it.
For example, the abovementioned Chinese restaurant might say "Best Chinese buffet in Pittsburgh" or "All you can eat Chinese buffet in Pittsburgh".
If you're running an auto repair, parts and maintenance shop, don't just say "auto repair in Pittsburgh". Include keywords like "tire change in Pittsburgh", "oil change in Pittsburgh", and "brake repair in Pittsburgh".
Another way to tell search engines what your website is about, without overloading your content with keywords, is by putting those key phrases and words in the captions, descriptions and alt text for the pictures on your site.
Pittsburgh SEO Tip #2: Provide content that's relevant to your location and industry.
Only 28% of small businesses invest in SEO, and 12% have a consistent blogging strategy.
Of the businesses that DO consistently give useful content to their potential clients, not all of them think to make their information relevant to their city, which gives you a way to stand out.
What activities do people do in Pittsburgh OTHER than using your products and services, and how can you enhance those activities?
For example, a classy restaurant that caters could write articles such as "Best Places to Have a First Date in Pittsburgh", "10 Ways to Keep Your Employees Happy and Engaged", and "5 Things You Need When You Plan an Event in Pittsburgh".
Each of those articles would include some useful suggestions, and one of those suggestions would be to bring your date to the restaurant or have the restaurant bring their food to your event or employee appreciation party.
Speaking of events, if the town is abuzz about something that's happening near you, tell them how you can enhance their experience.
For instance, a restaurant might use keywords like "Restaurants near X event in Pittsburgh", and write articles like "10 Steps to Prepare for X Event" (including knowing where you'll eat, of course).
If your content is a video or audio, use the most relevant keywords in the title and description, so search engines and their users can find them. And if it's written, include those keywords in the copy whenever you can fit them in naturally, especially in the H1 tags.
Your content should always include useful, actionable information that your readers didn't already know, and should educate them about why they need you. Don't just give them data and let them think they can get the results they want all by themselves.
To show search engines and your readers that you're a consistent source of valuable information that should be visited frequently, post new content regularly, at least twice a month.
Also, make a point of sharing your content on social media, and giving your clients an easy way to do the same.
Search engines factor your social media popularity into your rankings, and creating valuable, shareable content helps you build a wealth of backlinks that lead to your site, which shows search engines that people like your content.
Pittsburgh SEO Tip #3: Set up tantalizing and consistent profiles in local directories.
When people search for "(industry) in Pittsburgh", some of the top results will often be local directories or citation sites.
Because of this, having profiles on sites that are relevant to your industry is a great way to help people find you.
When you're doing this, it's important to:
Use the same words and phrases that your clients use to search for your products or services in your description of your business.
Keep your information consistent across all your profiles, especially your contact information. If your info is inconsistent, that's a strike against your credibility and user-friendliness, and search engines will penalize you for it.
Keep your description focused on what the clients want. When they need you, what problem do they have that they think about frequently and want to solve, and what benefit do they strongly desire?
Pittsburgh SEO Tip #4: Get good reviews.
The better and more numerous your reviews, the more confident search engines are that yours is the kind of business their users want to find.
Many people are too busy to give reviews unless they're angry, so it's important to have a system in place for encouraging positive reviews and preempting negative ones by solving the problem before it can be made public.
Pittsburgh SEO Tip #5: Participate in local events and mention them on your site.
If there's an exciting local event that people are looking for online, why not attract some of that traffic to your website?
Join the event as a speaker, host, sponsor or participant, and talk about it on your website.
Tell your audience why the event is relevant, why you're taking part in it, and what good you intend to accomplish through your participation.
Use keywords related to the event, and combine this strategy with social media marketing by using relevant hashtags.
This shows people that you're engaged with your community, that you care about more than your bottom line, and that you're actively trying to make people's lives better. Many customers make their buying decisions based on how they feel about a company, and this is a chance to earn their goodwill.
If the event has a website or social media page, ask them to include a link to your site with a brief description of what you're doing or offering in the event, and put an announcement with links to the event's site on your website in return.
Pittsburgh SEO Tip #6: Write guest content on local websites.
Another way to get rank-boosting links to your site is to provide valuable content on websites that your ideal clients are already reading, and include a link to your site in your author bio.
Not only does this strategy improve your search ranking, but it also gives you exposure to other people's audiences, while allowing the owners of the website or ezine to take a break from producing new content, so it's a mutually beneficial arrangement.
Pittsburgh SEO Tip #7: Use scroll-triggered calls to action.
When people are reading your site's content, few things are more annoying than having an unwanted pop-up block their view of the stuff they're trying to read.
This makes their user experience worse, which does not encourage them to make a purchase or share your content with their friends.
However, if you set the pop-up to trigger at the END of the content, then they only see it once they're finished reading and are ready to move forward. Now, instead of being an annoying interruption, it's a convenient guide to the next step in their customer journey.
This pop-up should only trigger when the visitor scrolls to the bottom of the page and should give them a call to action that either keeps them on your site by offering another relevant article or prompts them to take an action like signing up for a newsletter or sharing the article.
Make sure this call to action is relevant to the content you just shared, and that either the reader can see how they'll benefit from taking this action, or it's an action they were already thinking of taking, like sharing a useful blog post with their friends.
Not Sure Where to Start?
The world of marketing is rapidly expanding. What's trending and helping you gain new customers today won't necessarily be the best way to grow your business tomorrow. With so many moving parts in both the digital and physical marketing space, it's no wonder small business owners are unsure where they should even start. That's where the Pittsburgh marketing agency onCOREventures Strategic Marketing comes in. We created onCOREventures for honest business owners wanting to operate in harmony with their core values. If you're trying to create positive change in the world while also attracting customers who share your values, our "strategy first" methodology may be exactly what you've been looking for!
Image credit header – Adobe Stock