Website elements that you must have in 2018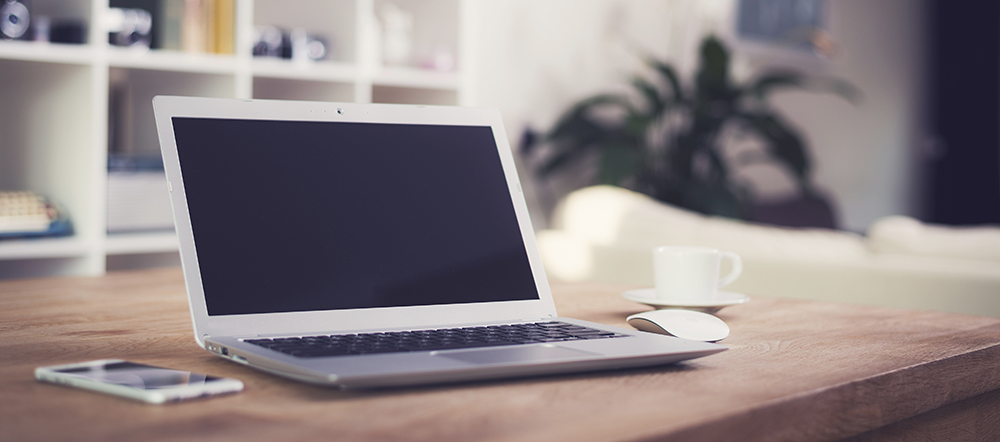 Website elements – what should you include? If you want to attract customers through the internet, get them to choose you over your competition, and give the impression that you're a credible company with up-to-date skills and services, having a good-quality website is invaluable.
If people who look for services or products like yours online can't find a website for your company, they'll probably pick a competitor who's taken the time to make it easy for them to learn about their brand and offerings.
In our last blog post, we talked about the six key things you need to accomplish through your website's homepage design.
Today, we're going to explore what the rest of your website needs to have in order to get clients.
Website Elements: The information your customers need
When potential customers or referral partners visit your website, they usually want to know one or a combination of the following things:
Who your ideal client is.
Do you serve people like the visitor or their clients? Then tell them so!
When you're describing your ideal clients, it's best to use terms that they identify with and would use to describe themselves. Ideally, you want the phrase you use to match them so perfectly that if you told them they did not fit that description, they'd argue with you.
What problems you solve.
When you're listing the problems you solve, explain them in terms of the specific symptoms your clients are aware of, not the root causes they might not know about.
What benefits you create.
As with the problems you address, it's best to describe the results you give in specific terms that your clients can easily picture.
For example, instead of saying "you'll lose weight and be healthy", say "you'll fit into your skinny jeans, and you'll have more than enough energy to keep up with your kids instead of having to say 'I'm too tired to play with you'".
Why they should choose you over your competition.
Do you offer a better price? Provide a faster or more effective service or a superior product? Serve clients with special problems or needs that other providers neglect?
Say so on your website, so your readers know why they should pick you.
What it will be like to work with you.
Will you be efficient, polite and knowledgeable?
If something goes wrong and a customer isn't satisfied, how will you address that?
What problems have you heard of people having with other companies in your industry, and how do you avoid those pitfalls?
What are the best things your clients have said about you?
Paint a picture of how easy and enjoyable it will be to work with your company.
What your prices are.
If possible, put your prices where people can easily find them.
If you're selling a high-value, high-priced item, you'll want to list the price after you explain why your offer is worth so much, so people won't balk at the cost before they see the value. But don't make it difficult to find, or neglect to put it in the sales page.
If you can't list the price because it's dependent on variables that are unique to each client, tell them how to get a quote, and mention some of the factors that contribute to the price, so they understand that you aren't being needlessly dodgy.
What they should do next.
Once you've told them why they should choose you, don't leave them guessing what their next step is.
Tell them exactly what they should do, how to do it, and how they'll benefit from doing it.
For example, instead of saying "sign up for our newsletter", say "fill out this form, and we'll email you a free copy of our pest control guide, 'How to Rid Your House of Aphids in 3 Simple Steps'".
This call to action should be the next thing they'll logically need in their customer journey, such as a webinar that demonstrates your software in action, a complimentary inspection, and quote, a free report that gives them the information they want, or a tool they can use to analyze an aspect of their life.
Don't spend a lot of time on the information your customers don't need.
Some websites spend paragraphs talking about when they were founded, how long they've been in business, and what kinds of processes they go through.
The trouble with this is, these things are not your clients' primary concern! What they want to know is, "Can you give me the information I want, sell me the product I desire, fix the problem I have, or create the outcome I'm seeking?"
Start by giving them the information they're looking for. Tell them what your product or program will do for them, then tell them how it works, in that order. They don't care how it works until they know what it does.
Similarly, if you're going to talk about your company's history, only do so after you've told them how you help them, and make it concise, entertaining, or both.
Sure, you can slip your company's age in there by saying something like "we've been helping parents to keep their children flu-free for 20 years", but don't give a full history lesson before you've given them the information they came to get.
Website Elements: Easy navigation
Don't make your customers struggle to find the information they need, or most of them will give up.
Instead, list your most important and popular pages with self-explanatory labels in a navigation bar at the top of your site.
If there are too many pages to fit in the bar, put the less immediately important ones, or the ones that cover subcategories of your major topics, in drop-down menus beneath related pages in the main navigation bar. Many site builders will do this automatically if you nest one page under another.
It's particularly important to make sure that your contact page is easy to find. If a site offers no way to contact its owner, that's a sign that if your clients have a question or problem, or they otherwise need support, no help will be available.
Put your contact page in the main navigation bar, and also include a link to it at the bottom of each page. This is especially important for companies like technology or software designers, whose products require a learning curve and easily accessible customer support.
Don't forget to make individual pages easy to traverse.
When you're designing a user-friendly site, it isn't just your site navigation that you need to think about. You also want your pages to be easy to read and understand.
Break the text up into sections with large headers, and keep the paragraphs small – usually around three lines, or four at maximum.
Website Elements: Useful, SEO-optimized content
In many industries, your clients will research their problem and possibly look for do-it-yourself solutions, before they decide to make a purchase.
While they're doing this, they will look for how-to articles, lists of tips, and answers to questions that are relevant to their issue.
If your site has SEO blog posts and other content that's relevant to their search, and that content includes the keywords or key phrases they typed into the search bar, there's a chance that your site will come up in their search results.
The more closely your content matches their search terms, and the more you've done to improve your search engine rank, the higher in their results you'll appear.
In your content, include links to other blog posts or pages on your site where relevant, like I did with the two links above. This helps your visitors to get all the information they need, and it keeps them on your site for longer, which makes you look better to search engines.
When choosing your keywords, don't just go for the short ones. There's a lot of competition for those, whereas long-tail keywords, or three-to-four-word phrases that are highly specific to what you're selling, are easier to rank for.
You can also boost your rank by using outbound links to relevant sites that provide information or services your clients need. For example, a blog post about software could include a link to the software provider's site.
This shows search engines that you care about educating your visitors, which makes you look more credible.
When you're using outbound links, remember to:
Set them to open in a new tab, so people aren't taken away from your site.
Only link to safe, relevant and useful sites.
Avoid embedding the links in anchor text that includes the same keywords you want to rank for.
Website Elements: Testimonials
Yes, YOU know that your product or service is great – but if your clients are meeting you for the first time, they don't know that, and you can't expect them to take your word for it. But they will probably take their fellow clients' word for it.
68% of the people who participated in Nielsen's study said they trust online opinions from other consumers, which makes reviews the third most trusted source of product information. More recent studies have that number approaching 90%.
To boost your credibility in the eyes of your visitors, display testimonials that include:
The client's full name, a picture of their face, and a link to their website, if they're willing to provide them.
What problems the client had before they met you, what they liked about your product or service, and what result you helped them get.
Specifics like dollar amounts and timeframes. For instance, "I was paying $500 a month in medical treatments, but I wasn't getting better. Four months after I started to work with Tiffany, I'm completely cured – I just got my life and my paycheck back!"
If possible include a plugin to your site that publishes the information in a fashion that allows Google my business to include the reviews on your site in your Google my business listing.
Include testimonials on the web on your site especially from Google, Facebook, and Yelp.
Website Elements: Personality, especially yours
People may be willing to buy from companies, but they're more comfortable and happy when buying from people.
When they can connect with you as a person, whether it's a video on your website, pictures of your face, or a writing style that shows your personality, the people who are a good fit for you will trust you more and be more inclined to choose you over a brand that doesn't resonate with them as much.
While it may be tempting to be safe, generic and coolly professional, it's much more enticing to be yourself.
How do you bring people to your website, and turn your visitors into happy clients?
Now you know how to design websites that attract visitors and encourage them to take the next step.
Next, you need to nurture them until they're ready to make a purchase.
This customer journey can take multiple steps, especially if you're selling a high-ticket item or targeting leads who are still early in the buying process.
Not Sure Where to Start?
The world of marketing is rapidly expanding. What's trending and helping you gain new customers today won't necessarily be the best way to grow your business tomorrow. With so many moving parts in both the digital and physical marketing space, it's no wonder small business owners are unsure where they should even start. That's where the Pittsburgh marketing agency onCOREventures Strategic Marketing comes in. We created onCOREventures for honest business owners wanting to operate in harmony with their core values. If you're trying to create positive change in the world while also attracting customers who share your values, our "strategy first" methodology may be exactly what you've been looking for!