Relationship Marketing in the Internet age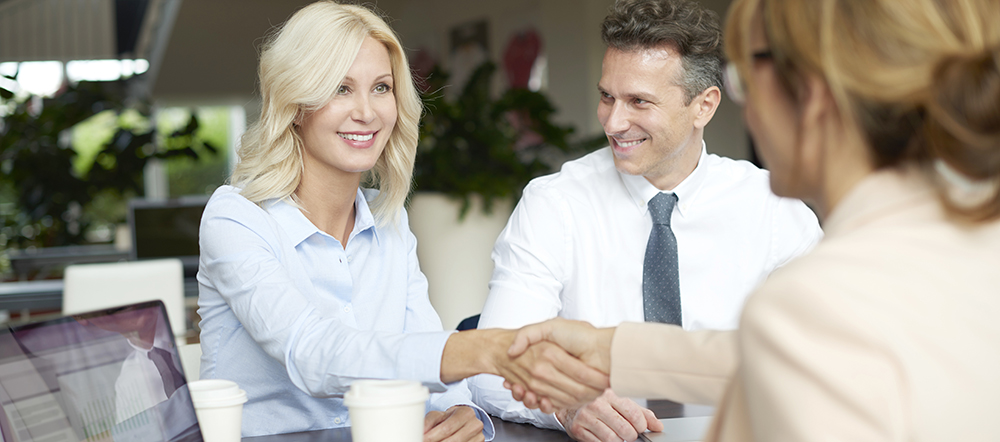 Relationship marketing – is it a thing of the past now that we are all online? In today's fast-paced world, it can be easy to let things slip through the cracks – even things as important as your relationship with your clients.
Most companies' relationships with their clients are fleeting and impersonal. A quick conversation at the cash register, a consultation, or perhaps some small talk while the service is being performed. Maybe it's the occasional tech support call. But that is all the personal interaction most clients see from the companies they hire or buy from. It's a little sad, don't you think?
Because of this, the clients' bond with the company is tenuous. It's easy for them to forget about that business and move on to a new one as soon as someone else offers a lower price. Or even worse, they don't really feel connected to either of those companies,  and choose to not buy from either of them.
That isn't to say most companies don't reach out to their clients, but the way they do it is often so salesy and impersonal that it does nothing to help the client form an emotional connection with them.
Our inboxes are clogged with newsletters and virtual catalogs, and mailboxes are crammed with flyers.
Amid all this noise and busyness, how can you stand out and form a relationship with your clients that lead them to buy from you repeatedly, resist other companies' attempts to lure them away from you, and recommend you to their friends?
It starts with using relationship marketing to create a personal connection with your audience.
What is relationship marketing?
Relationship marketing is what it sounds like – marketing to your clients by building a relationship with them, in a way that's more personal than sending out mass newsletters.
It's treating your clients as individuals with unique experiences and using your knowledge of those experiences to deepen your relationship with them, rather than sending them one-size-fits-all messages.
Why is relationship marketing so effective?
In most cases, people make their buying decisions emotionally first, then justify them rationally.
If they feel good about you and your company, and especially if they have a personal relationship with you, many people will choose you over your competition, even if the competitor offers a lower price.
There's also the fact that relationship marketing is hardly used in today's fast-paced world. The field of mass marketing is packed with emails, social media posts, and advertisements, but personal attention and connection are far more rare.
When you do something extra that most people in your industry aren't doing, you tend to stand out.
How do you use relationship marketing?
Here are some relationship marketing strategies you can tailor to your business and start using right away:
1. Learn when their birthday is, either through conversation or through your order forms, and send them an email, ecard or physical card on that day. If you know their family members' birth dates, you can send them something on those days as well.
2. Remember the anniversary of a major event or transaction, like the day you helped them close the deal on their dream home, and send them a message or card on that day to celebrate that anniversary.
3. Monitor their social media feed, and engage with them. You can do this by answering their questions, congratulating them on their accomplishments, or commenting on their posts. You can also send them cards to congratulate them for achievements they revealed on their social media.
4. Send them content based on your past conversations. For example, if they told you they were pregnant or had recently given birth, you could send them articles, jokes or videos related to parenting, or ask how the baby is doing.
5. Start a social media group related to your product or industry, and encourage them to join it in order to get exclusive advice, deals, and personal interaction. This helps you to see who your most engaged clients or prospects are, and gives you an opportunity to start conversations with them.
What if I don't know enough about my clients to send them personalized relationship marketing materials?
If you aren't sure you have enough data to start your relationship marketing campaign, here are a few questions you can ask yourself:
1. Where do my clients share information that I can use to form a connection?
This could include social media, their own newsletters, and blogs, or their YouTube channel. It could even include groups or forums you run if you've been providing a space for your audience to hang out, network and have fun.
2. What information have they shared with me that I could respond to in some way?
This could include things like birth dates, anniversaries, personal anecdotes, preferences, or upcoming events in their life.
If you've been struggling to remember important information about your clients, one helpful practice is to take two to five minutes after each conversation to write down the important points they shared with you and to make note of anything you want to follow up on or bring up in a later conversation.
3. What special needs might my client have as a result of what they shared with me?
 Events, like switching careers, moving to a new house, or welcoming a baby into the world, come with new sets of challenges.
 If you can help them meet those challenges, whether through a helpful article, useful advice, or even just a joke or encouraging comment related to their situation, it lets them know that you've been paying attention to them as an individual.
 It also gives you an opportunity to connect with them and see if they have a renewed need for your offer as a result of this life change.
How do you keep relationship marketing from becoming too time-consuming?
Relationship marketing is a powerful tool for conscious entrepreneurs, but it also requires more time and effort for each client than one-size-fits-all marketing does.
Here are some ways to make the process more efficient:
1. Automate messages for recurring events. 
If you know about a recurring event in your client's life, like a birthday or an anniversary, you can use your CRM or email marketing software to schedule a message or virtual card to be sent to them every year on that day.
2. Focus on your best clients. 
If your business focuses on high volumes of small transactions, as opposed to small numbers of higher-priced transactions, it may not be feasible to maintain a lot of personalized interaction with every single one of your clients.
But if you have a few particularly loyal clients, or some who consistently make large purchases, you want to make sure you keep your relationship with them.
One way to figure out who these clients are is to have loyalty cards, and punch those cards each time the client makes a purchase. You can encourage people to use these cards by offering a free product or a discount every time they get a certain number of holes punched in the card, and when you notice that someone's card has passed a certain threshold, make note of that person as a priority client you want to put more focus on. 
Another is to invite them to engage on your Facebook page or other social media. If they actively attempt to interact with you online, don't miss that opportunity to nurture a promising relationship!
Still need help to start using relationship marketing in your business?
I just gave you some valuable techniques you can use to start building relationships with your customers, stand out in your industry, and get loyal long-term clients who happily recommend you to their families and friends.
But you might still have questions, such as:
"If I have a lot of customers, how many of them should I follow up with, and how frequently?"
"Are there additional ways to automate or delegate this, so it doesn't take up all my time?"
"What are the best relationship marketing strategies for my industry?"
"How do I get the relationship I'm building to translate into more or bigger purchases?"
"Are there any pitfalls in relationship marketing? If so, how can I avoid them?"
Not Sure Where to Start?
The world of marketing is rapidly expanding. What's trending and helping you gain new customers today won't necessarily be the best way to grow your business tomorrow. With so many moving parts in both the digital and physical marketing space, it's no wonder small business owners are unsure where they should even start. That's where the Pittsburgh marketing agency onCOREventures Strategic Marketing comes in. We created onCOREventures for honest business owners wanting to operate in harmony with their core values. If you're trying to create positive change in the world while also attracting customers who share your values, our "strategy first" methodology may be exactly what you've been looking for!