Homepage – the door to your business in 2018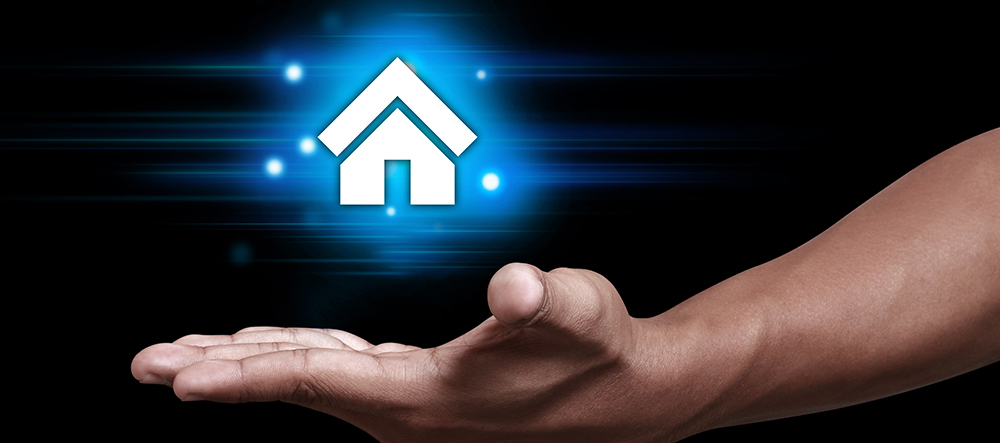 When potential clients and referral partners find you on the web, your website's homepage will often be the first page they look at – and the last, if it's designed poorly.
Our customers are constantly bombarded by information and distractions. The next shiny new thing is just a few keystrokes away, and if your home page doesn't grab their attention within the first seven seconds, they'll probably click away – possibly never to return.  Oh, by the way, if your site takes more than 4 seconds to load, they will not even give you the seven seconds. If you do nothing else get your site to load fast.
In this blog post, we'll tell you how to get your visitors to stay on your page, pay attention to your offer, and take the next step in their customer journey.
Your homepage design needs to do six key things:
To turn visitors into paying clients, your small business' home page needs to:
Homepage Design Key #1 – Tell them who you serve
Within a few seconds of landing on your homepage, your visitors should know that your business serves people like them.
Your headlines, images, and the first few paragraphs of your text are all opportunities for you to convey who your ideal client is, so make good use of them.
Key #2 – Convey the problem you solve or the benefit you create
While you're telling your visitors who you serve, you also need to communicate HOW you serve them.
What specific, tangible, top-of-mind problems do you solve? And what benefits will people experience as a result of buying something from you?
When you're describing the way you change your clients' lives, focus on the results and symptoms, not the process or the disease.
For example, don't say "We provide coaching to small business owners who are doing the wrong things in their business".
They don't know whether or not they're doing the wrong things, so they don't know if they need you. And they don't want coaching – they want to have more money and time!
So instead, say something like, "We help business owners to stop spending all day on unpaid tasks like email, bookkeeping, and social media, and start spending more time making money by doing what they love".
That paints a much clearer picture of how their life will be different and better after they work with you.
People don't want the process – they want the results. And they often aren't aware of the root problem or the need to cure it, so your website copy should focus on the symptoms they know they have.
 Key #3 – Give them this information quickly
Your visitors should know who you serve and how you help them within the first few seconds before they even start to scroll down.
The top section of your homepage is your first, and possibly only, impression on many of your leads. Don't waste it on a giant picture, slogan, paragraph or logo that doesn't tell your visitors how you improve their lives.
Within seven seconds of arriving on your site, your viewers should have a fairly good idea of what you do and why they need it.
Key #4 – Tell them why they should choose you
Chances are, your website isn't the first to offer them the solution they're looking for, and if they're shopping around, it probably won't be the last.
So why should they choose you over all the other options?
Here are a few ways to make yourself stand out from the competition:
Show how your service is tailored to your ideal client
If a business owner has to choose between "we organize events" and "we organize business events that impress your leads and help you sell more high-ticket items, and we record your stage presentation so you can sell it as a digital product", it's obvious who they'll choose!
Share your testimonials
Ideally, you want your testimonials to include the client's full name, a picture of their face, and their website. The more information you have about them, the more authentic the testimonial looks.
In the testimonial itself, you want to convey what the client was struggling with before they worked with you, what they liked about the process of working with you, and what they got as a result of your work together.
If you can include specifics like timeframes or dollar amounts – for example, "She helped me make $10,000 in 40 days" – that helps to make the benefits of working with you seem more real and tangible.
List the places where you've been featured
Have you spoken for well-known groups, shows, events or people? Have you shared a stage with a renowned expert? Have you been featured on popular websites?
After you've conveyed who you help and how you can use these accolades to boost your credibility in the eyes of your visitors.
Show your personality
Even if your products are functionally similar to a competitor's, or there are a lot of other people who teach what you teach, people will often choose one product or teacher over another based solely on the brand or person.
If a company or coach has a personality you really resonate with, you'll probably select them over someone who isn't as good a match.
So when you're designing your website, your marketing, and any other material that you want your customers to see, don't be generic and 'safe'. Let your unique personality, values, and style show through, and the clients who are a great match for you will be attracted to you.
Key # 5 Make it easy to take the next step
Once you've hooked their interest, don't leave them wondering what they should do next.
Tell them exactly what their next step should be, how to take that step, and how they'll benefit from taking it.
This call to action should be obvious and hard to miss. Don't bury it beneath a long and daunting wall of text; give your visitors enough information to know why they should want to learn more or take action, then give them a specific and actionable way to do so.
If the call to action involves a button, the button's text should tell them exactly what they'll accomplish by clicking it.
 Don't make the button say "submit"; instead, use a more specific phrase like "sign me up", "send me my gift", or "get the details".
Key #6 – Have good timing
As I said up above get the site to load fast – in one second if possible but clearly less than four.
If your clients are in the middle of reading something, they probably don't want a pop-up blocking their view.
And if your pop-up invitation to join your newsletter shows up before they've had a chance to start reading your home page, they probably don't know enough about you to know why they should sign up.
If you use a pop-up call to action, instead of having it interrupt your visitors' reading by appearing right away, set it to trigger when they reach the bottom of the page.
Alternatively, you could set it to activate when they move their mouse to the top of the page, indicating that they're about to click away to another tab or close the tab with your home page in it.
How do you bring people to your homepage, and turn your visitors into loyal clients?
Now you know how to design s homepage that brings more clients to your small business. But that's just one step you need to take.
As you probably know, your homepage will only help you get clients if people are actually looking at it!
So how do you bring people to your site, and keep them moving through your sales funnel, so they complete the customer journey and become repeat clients who refer their family and friends to you?
The bad news is, this process takes a lot of steps.
Not Sure Where to Start?
The world of marketing is rapidly expanding. What's trending and helping you gain new customers today won't necessarily be the best way to grow your business tomorrow. With so many moving parts in both the digital and physical marketing space, it's no wonder small business owners are unsure where they should even start. That's where the Pittsburgh marketing agency onCOREventures Strategic Marketing comes in. We created onCOREventures for honest business owners wanting to operate in harmony with their core values. If you're trying to create positive change in the world while also attracting customers who share your values, our "strategy first" methodology may be exactly what you've been looking for!