Reputation Managment – own page one of Google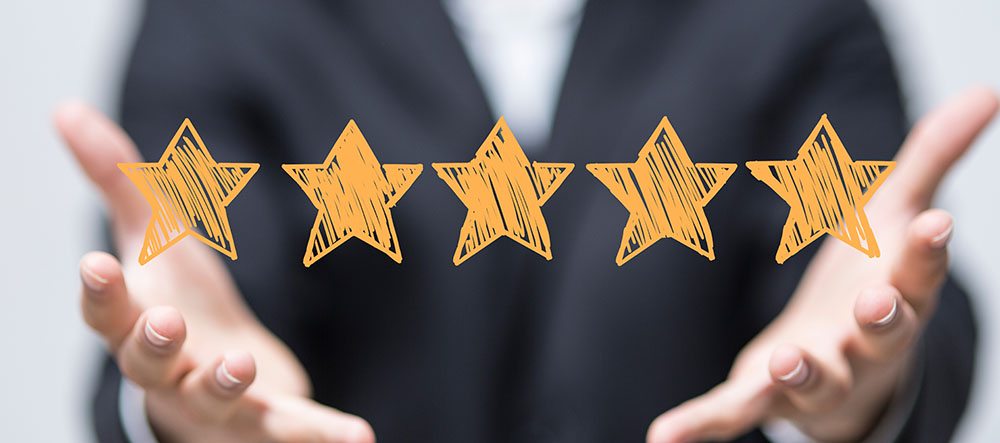 Page One on Google Is Your New Business Card
Reputation Management – Do a search for your company name. Then search your product or service names. Whatever you find on page one on the Google first page of search engine results amounts to how your potential customers see you online.
See, it doesn't matter if your best client tells their best friend you are the most awesome thing since people started using the word awesome – If they Google you what they see on page one is how they see your firm
Controlling what people find when they search known as reputation management. Reputation management is a branch of marketing in itself. This is also referred to as Local presence management.
What is Reputation Management?
Some folks limit the field to reviews, but it's much larger than that.
The encyclopedia describes it as "the practice of attempting to shape public perception of a person or organization by influencing online information about that entity."
Reputation management used to be classified as public relations. If the local newspaper ran a story on poor customer service, your PR firm would do their best to make it disappear. And frankly, it often did blow over.
Today, however, everyone in the local newspaper and what they publish lives on infinitely. Reviews can be dangerous, as they are permanent reminders of how you've wronged a customer – accurate or not.
And unfortunately, Hell has no fury as a customer scorned. Google your favorite brand and add "sucks" to the search. Try Nike + sucks. No matter who you search, you're going to find reasons not to patron.
It's simply a reality in the digital world. But, it's not just that people have the ability to rate, review and otherwise expose. Companies that don't live up to their promises will suffer due to buying behavior.
A recent BrightLocal survey found that 88% of consumers say that they trust online reviews as much as personal recommendations. That's right the review from a total stranger carries as much sway as a personal recommendation.
New rules apply to reputation management
In a world where everyone is a publisher, brands must adhere to specific customer interaction rules. (By the way, these have always applied, we just can't get away with not following them anymore.)
Keep your promises
Okay, this has always been a very good idea, but today, if you don't, it's over. If you ship late, don't honor your guarantee, or simply don't respond to customer requests, the public will learn about it.
Be transparent
I know this term is very overused, but when people publish what they experience. This makes it necessary to be open and honest about the poor customer experience. You'll also need to clarify what you've learned and how you're going to change so this doesn't happen again.
Respond publicly
Turn to Twitter, and you'll see plenty of organizations using the tool as a customer service platform. Answering one question doesn't just help that specific customer, but also others who have that same inquiry. Not to mention gain the public's trust by listening to them.
Address criticism
There's a difference between an over-the-top negative review and constructive criticism. Pay attention to what people are saying, invite feedback at every turn, and join the conversation.
Learn from your mistakes
Remember that failures and mistakes are the best place to begin reflecting and growing. Pick up a copy of Jay Baer's Hug Your Haters for some serious tips on playing by these new rules to win.
The best defense for reputation management
Cliché as it may be to state, the best defense is a good offense.
Inevitably you're going to let a customer down without meaning to. And since you can't make everyone happy, you will see a negative review or two.
If you wait to take action, damage control is going to be a lot harder. If, however, you proactively acknowledge and turn it into a positive, the blow won't seem as devastating.
A word about negative reviews
Negative reviews aren't fun. They feel personal and like an attack. No matter how many compliments and positives we hear, we're bound to dwell on the negative. It's natural.
Know a negative review isn't the end of the world. Do your best to relax. And do your best to simmer the situation.
First and foremost take a moment to reflect. Are you in the wrong? What could you have done better? Is this a one-time, abnormal situation? Or does it happen often? Did it stem from miscommunication?
Whatever you do, do not go in with aggression and scorn. As the saying goes, you can't fight fire with fire. You will only make the situation worse and continue the cycle of negativity.
Remember, both Google and Yelp give you the ability to flag any review and ask that it be deleted if it meets any of the following.
Opinion vs. facts
The 1st Amendment gives people the right to free speech. We are granted the freedom to express our opinions and concerns. What they cannot do is state facts that are not true. So, if they say the food was terrible, that's fair game. But if they say it doesn't seem like you have a health inspection clearance, that's a falsity that can be proven.
False information
If someone claims that you were not open when you said you were, you can ask for it to be removed. If someone claims you did not offer what you advertised can also be proven false, and you can ask to have it removed.
Conflict of interest
Contacts of competitors cannot post a review to hurt your business. That is a conflict of interest and when addressed, can be considered for removal.
Hate, sexually explicit
Obviously, inappropriately is inappropriate positive or negative, and the review sites want this removed as much as anyone.
Address negative reviews head-on, but don't let them ruin your reputation. We all know that things happen sometimes. And responding to a negative review is an opportunity to show the true core values of your brand.
Reputation Management action plan
The following five steps should be part of your reputation plan of action. Set some goals around reviews and results and go to work on each element consistently.
Set up alerts
Use a tool like BuzzSumo  to set up a series of alerts.
I create alerts for my name, my company name and the titles of my books. Any time those terms are mentioned online, I get a notification. In addition to capturing in the moment mentions to manage, you'll also find some very positive opportunities to engage other bloggers and businesses.
BuzzSumo lets you monitor all mentions of your brand with daily alerts
Monitor channels
You can set up comments on any channel you control – like a blog, Facebook page, or Twitter. Just make sure you're continually monitoring all of them for a potential opportunity for customer engagement. Acknowledging and listening to reviews and comments can help put out the fire.
Don't forget to check out some of the sites set up just for negative feedback like RipOffReport and Complaints Board.
Claim real estate
Claim and monitor all of the profiles you can. You may think that LinkedIn isn't a great tool for your business. But more likely than not, your LinkedIn profile will rank on page one of Google for your name. Why not create as many pages as possible where you control the content?
Guess what – guest posting on other blogs and publications is a great SEO and awareness play, but it's also an essential reputation management play.
Host feedback
If you sell products and services, you should consider giving people the ability to offer feedback on your site. This way you can see what's being said, monitor for accuracy and respond directly. Honesty and acknowledgment is key, as people will notice if you're just deleting negative reviews.  If you do this correctly, these reviews can be exposed to Google and be included in your Google my Business result.
There's also nothing wrong with having some fun with this too.
This sandwich shop got a lot of positive buzz by poking at themselves. This included addressing and making a positive out of some of the more outlandish negative comments.
Get proactive
Even with happy customers, it is to get reviews in the places you need them. We're talking mainly about Google, Yelp, and industry-specific review sites.
If you've been on social media, you know that people love to add their two cents. So, let's get those reviews online with a proactive review funnel.
Review funnel explained
A review funnel helps you help your happy customers write reviews. But, if done effectively, it's also a tool to help head off potential negative reviews before they happen. I wrote a blog on how do manage the review funnel a few weeks ago.
Here are the elements of a review funnel
Invite your customers to a specific place to write reviews
Offer them first a generalized star rating
Anyone that rates 3 or below stars is offered a place for feedback so your business can begin fixing the problem for the future
Anyone that rates 4 or above is taken to a page featuring all of the various places they can leave a review with a link to the right page and directions for how to leave a review on that particular site
Review funnels provide your team with the confidence to invite any customer to leave a review.
Free review scan
If you would like to take a quick look at how your reviews stack up, we've created a nice free tool that allows us to create a report on the status of your reviews – simply go on over to our review site and add your business name, zip code and phone number and we'll create a scan of your reviews on the major review sites.
Not Sure Where to Start?
The world of marketing is rapidly expanding. What's trending and helping you gain new customers today won't necessarily be the best way to grow your business tomorrow. With so many moving parts in both the digital and physical marketing space, it's no wonder small business owners are unsure where they should even start. That's where the Pittsburgh marketing agency onCOREventures Strategic Marketing comes in. We created onCOREventures for honest business owners wanting to operate in harmony with their core values. If you're trying to create positive change in the world while also attracting customers who share your values, our "strategy first" methodology may be exactly what you've been looking for!