Google Local Guide for local reviews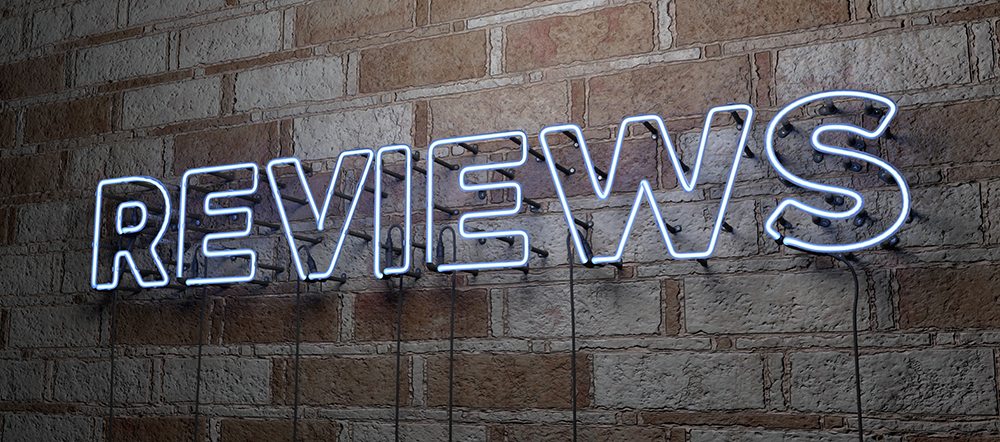 Got Local Reviews?
Local reviews – I just received an email from Google, because on occasion, I have written reviews for the locations that I have visited.  Google suggested that I install a widget on my iPhone – yes they know I have an iPhone.  And since I have been writing about local reviews and speaking about it, I decided to download and install the widget. As a marketing consultant, I work with clients to get more local reviews on their website and social media and Google my Business.  Guess what, it just got easier. Whether you want the review or not.  Now, everyone can be a secret shopper or food critic.
Local reviews – Just for local guides on iOS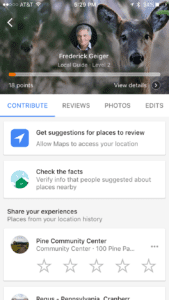 The email introduction from Google was pretty straightforward – "Here's something new for Local Guides on iOS: a shortcut to sharing your awesome photos and reviews on Google Maps. You'll earn points faster than ever." Then when I loaded the widget, I was informed that I was a local guide level 2. Now – who wants to be wimpy and be a local review guide level 2 – and only 18 points?
And as I scrolled through the locations that I have been to, I relived the last four months – why not review the Yardley Inn where I had dinner in July, or Pine Community center, or my daughters YMCA – the largest in the US – Countryside in Lebanon Ohio?  How do I feel about the Courtyard Marriott in Ewing NJ?  Or North Star Cafe in Columbus.
Local reviews have got to increase from this app. I am tempted to leave some reviews for places that I was not too pleased with (none of the above) that I had forgotten about due to the trauma of the encounter.  This practice or threat has significant implications for small business owners.
Consumers can now post a review quickly.  In fact, I just gave North Star a five-star review and asked in the review – when are you coming to Pittsburgh?  Since I like the place, I even answered 10 of the 28 questions about the area. So it is now easier to get more reviews than you did before. And if I was still there I might have quickly posted a photo. And this widget is on the home screen, so it is effortless to load.  In fact,  I went back and reviewed Karla's restaurant in New Hope, so I am now a local guide level two with 35 points.
This widget is useful for the public because of the larger the review sample, the better the information to consumers.  In just this year, the number of people that consider online reviews when making a purchase has approached 90%. According to Small business trends, 84% of people trust online reviews when making a buying decision.  This percentage is up from prior studies showing 72% of individuals consider reviews that I  cited in an earlier blog this year in one of my blog entries.
What does this mean for small business owners?
It is clear that local reviews are going to increase in number and that as Google and other directory providers make it easier to provide reviews and they reward their users or challenge them to create more reviews, small business owners need to get proactive:
Small business owners should assume that every one of their customers is a potential critic, and treat them that way.
They should assume that the photos that are snapped in their place of business will end up online.
They need to monitor their reviews automatically
They need to respond to reviews
Do you wonder how you are showing up online – why not check out your review situation by getting a free report from our service provider by clicking on the button below:

Not Sure Where to Start?
The world of marketing is rapidly expanding. What's trending and helping you gain new customers today won't necessarily be the best way to grow your business tomorrow. With so many moving parts in both the digital and physical marketing space, it's no wonder small business owners are unsure where they should even start. That's where the Pittsburgh marketing agency onCOREventures Strategic Marketing comes in. We created onCOREventures for honest business owners wanting to operate in harmony with their core values. If you're trying to create positive change in the world while also attracting customers who share your values, our "strategy first" methodology may be exactly what you've been looking for!
Image Credits – iPhone – Frederick Geiger, others Adobe Stock