Google Business Profile Changes and the Importance of High-Quality Images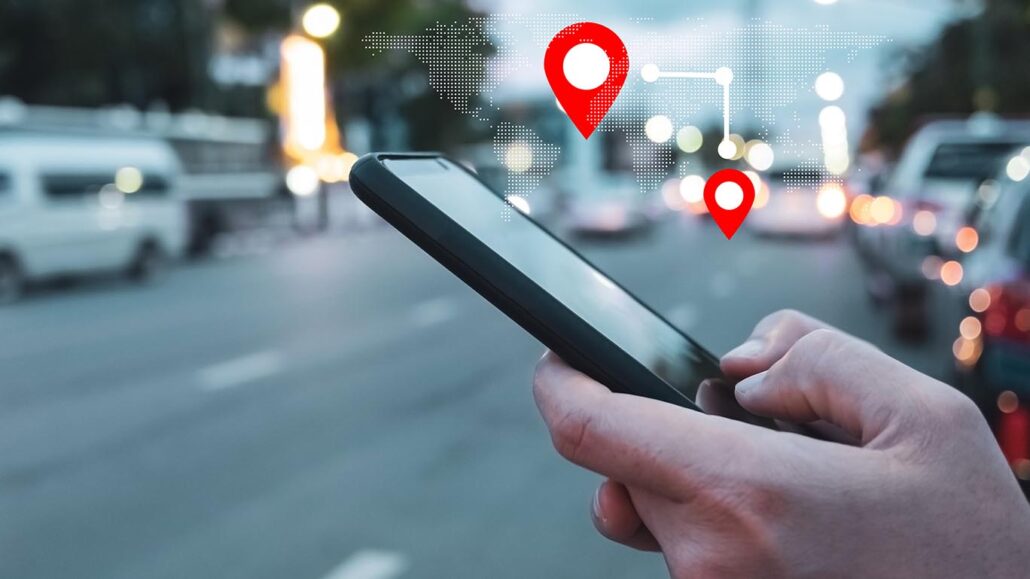 Your Google business profile might be more important than you think. According to Google, profile information is a significant search engine ranking page (SERP) factor.
We all know that getting to the top of the search engine page can be critical for your business's visibility. But how does Google make this determination?
This article will discuss how you can increase your visibility by using your Google business profile and high-quality images.
So, let's begin.
The SERP and the Google Algorithm
The first thing to know is how Google's algorithm decides which businesses get those high-ranking positions. Tons of factors influence this decision, so let's take a look at each in turn:
Relevance
This is where your use of keywords comes into play. When updating your profile page, your phrasing can significantly impact how customers find you. For example, does your profile contain the words customers search for? This concerns categorizing your business, image captions, and your review answers.
Distance
Google recommends businesses closest to the user's search. Inaccurate location details can determine whether you appear in the search results.
Prominence
Lastly, prominence describes how likely a user is to recognize a business. The search engine looks at things like links, mentions, and reviews.
You can better position yourself in the rankings by employing search engine optimization (SEO) tactics.
The Rise of Google Visual Search
Recently, the rise of image-based technology has taken over the web. From Pinterest to Instagram and Snapchat, many brands respond to a desire for visual content. After all, the stats speak for themselves:
These trends are being driven by the visual generation. Of all users, we see that 30.5% of Instagram's audience in the United States were aged between 25 and 34 years. Ages 18 to 25 followed closely behind.
Accordingly, Google is increasingly using visual search to influence search ranking. In Google's new local map pack algorithm, images now take more space than text on business profiles.
Moreover, these images now expand when scrolled over. We also see product thumbnails now featured in SERP and visual search suggestions. Also, Google Lens now lets users search by image.
The Outcome
These changes suggest that Google is actively moving towards making images more prominent in search results. Powering this move is the Google photo AI.
This AI can analyze colors, objects, facial expressions, and handwritten text. These photos are translated into a semantic language that drives the search engine ranking.
As you can imagine, this informs how Google business profile images are categorized.
Let's say a user is looking for a red bag. The search engine looks through its image content and translates the images into a ranking that best matches the user's search.
This affects which businesses are made visible to the user. It's about matching searching intent to the most relevant images.
The potential of this change means that businesses that can leverage images correctly can increase their conversions, visibility, and ranking. But how can you achieve this?
High-Quality Images for Google Visual Search
As discussed, Google can dynamically expand images as users view them. But if you have a low-resolution image, it can be damaging. Firstly, we noted above that Google can distinguish different photo content.
So, according to Google, poor-quality photos can negatively affect SEO. But resolution is just one factor to consider. It's also worth scrutinizing:
Image Intent
Consider how the Google AI categorizes images. You can test this feature for yourself using Google's Cloud AI. It will show you how Google classifies images.
Make sure the content of your pictures matches the category or keywords you want it to describe. The image description should target your consumer keywords.
This includes colors, image focus, and relevance. For example, you may have customers who often search "Women's pink heels." You want your image to clearly align with these keywords to be ranked appropriately.
Title, Alt, and Meta descriptions
Google also recommends that you make sure your images should be accompanied by the correct text. The SERP extracts text content when it classifies images.
So your keywords should feature in your image title, alt description, and captions. Your text should be descriptive but natural, so don't force in keywords.
This is a red flag to the search engine. Employ the best SEO tactics to ensure this doesn't happen. Consider an image site map, semantic markup, and accurate file names.
Professional Business Photography
Stock photography has become a significant market. Many small businesses lean on royalty-free libraries to populate their websites and blog posts with images.
While this might help your business appear on Google Visual Search, there are many reasons why small businesses should steer away from stock photography.
Young adults have grown up with the internet and the know-how to identify stock photography.
Such images are often soulless and unoriginal, revealing no personality or brand identity in their attempt to appeal to as many people as possible.
Consumers consider such photos less authentic, as they don't get to see visuals from the actual business.
Pictures of real customers in testimonials, for example, are 35% more likely to get consumers to respond than stock photography.
It's worth investing in professional Business Photography to populate your website with your very own images. According to Mike Blumethal, "great photos, not stock photography, […] can have a huge influence on the subconscious decision to pick you over the next company."
The Relationship Between Text and Images
Recently, Google released a multi-search feature called MUM. It's designed to provide a more complex model for answering user queries.
In practice, this means when a user asks a question, it offers a variety of answers, including search results, products, and images all at once.
We see a convergence between images and text that businesses need to be aware of. For instance, you might try:
Make your brand logo or text prominent in your pictures
Group together products or services with relevant text
You can also use multiple photos for the same product, as you may not know which image the search engine will choose.
Are You Ready to Launch Your Google Business Profile?
We hope these tips have helped to highlight the importance of optimizing your Google Business Profile and image quality.
To learn more about how to promote your business in 2022, subscribe to a MONTHLY update on changes for how local business owners. Follow  On-Core Venture's feed today!