Get to Know SERP Features
Digital marketing as we know it is changing every single day. If you've Googled anything lately, we're sure you've noticed new layout features for different kinds of questions. Looking for a gluten-free café nearby? Up pops a map. Researching the best brand of headphones to buy? Up pops a carousel of images and reviews. These different elements are called SERP features. And if you're in the digital marketing world, you should get to know them.
But What are SERP Features?
As we discussed last week, Google produces different looking SERP pages. You may see some things when you search for a recipe. Different things come up when you're looking to buy a car. As you may have noticed, not all searches are equal, and not all SERPs look the same. Often, you'll see other elements on the SERP in addition to the organic results, like a video at the top, some images, or even a large box with a quick answer to your question.
These are all SERP features: additional links to content search engines think you might find relevant. SERP features come in many shapes and sizes and each kind can be triggered in various ways.
Featured Snippets
Featured snippets are triggered when search engines think they can display a short, succinct answer to a question in around 40-60 words. It tends to be formatted in a few different ways. This includes paragraphs, bulleted lists, numbered lists, and tables. They're pretty important. This is because almost 41% of questions can be answered with featured snippets.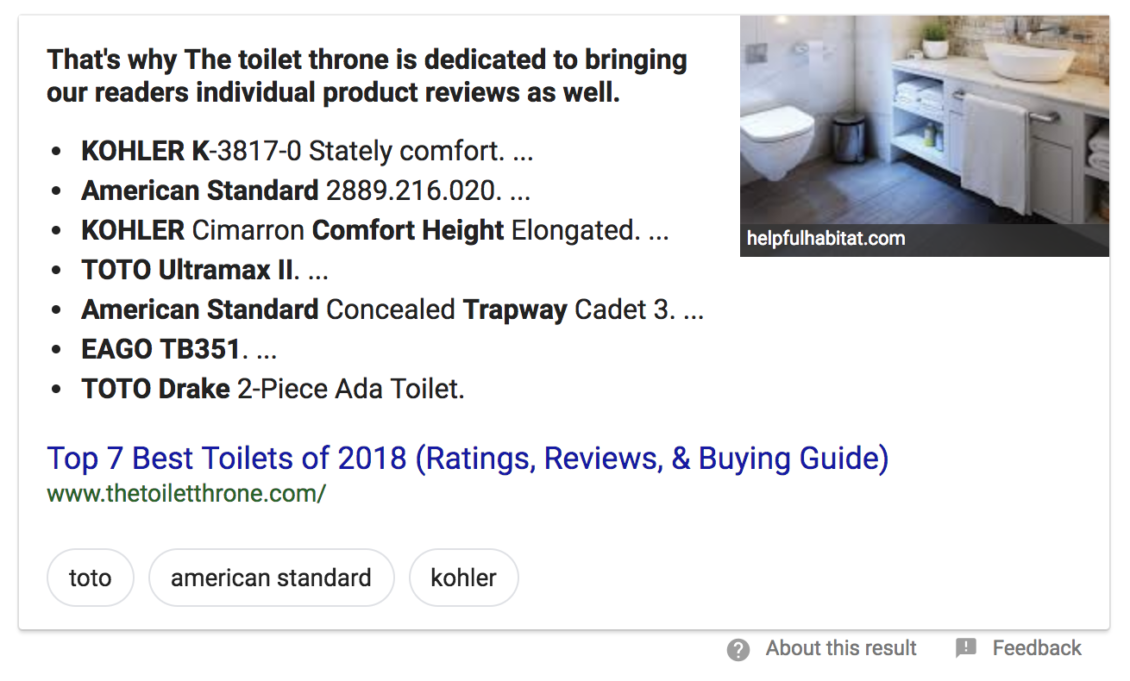 Local 3-Packs
Local 3-packs are triggered when search engines try to pair you with local businesses matching your query. And it will always be formatted as a map paired with local information. Distance, prevalence, and relevance are the three main criteria for determining which businesses make it into the local 3-pack. Sometimes it will be a 4-pack with one paid for advertisement at the top.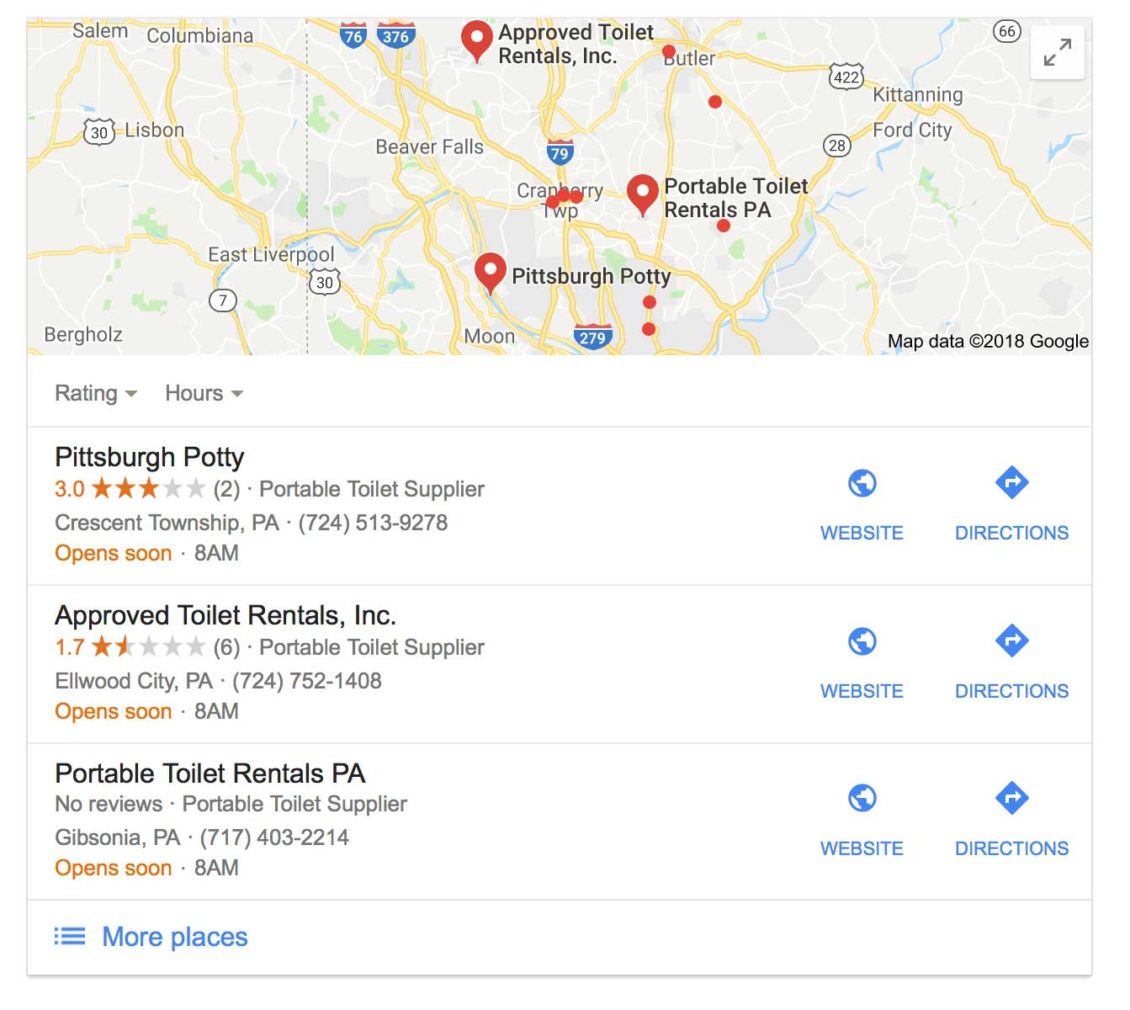 Knowledge Cards
Knowledge cards are triggered by business names, prominent people, places, food, and other specific nouns. They tend to be formatted into long columns providing a number of details. Businesses can optimize these knowledge cards. By using Google My Business, they are able to display accurate, relevant, and helpful information on their knowledge card.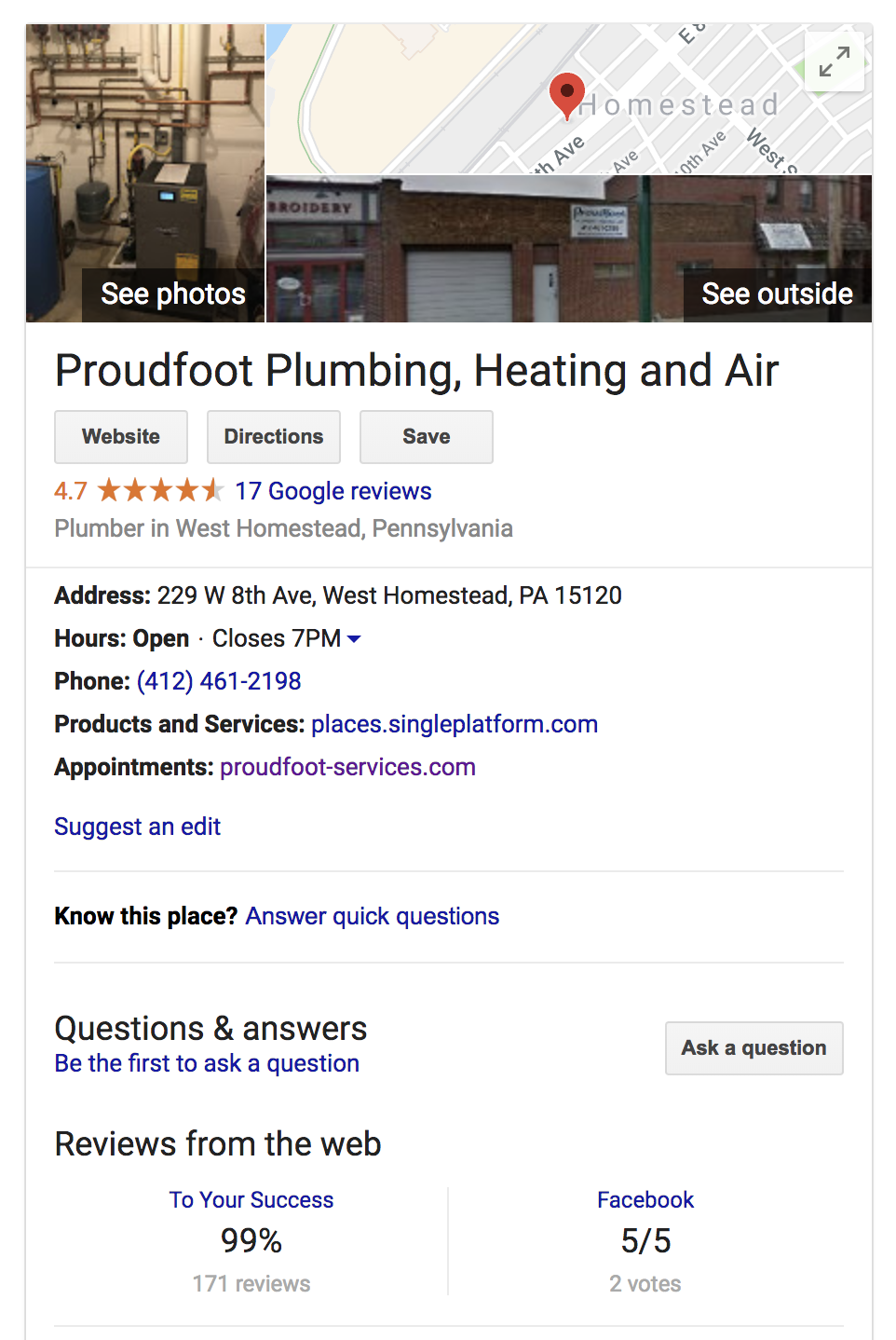 Site Link Extensions
Site link extensions are triggered mainly from branded terms. In regard to formatting, several other popular site pages for the website being searched will be shown. This is to help visitors get to locations on a brand's website faster.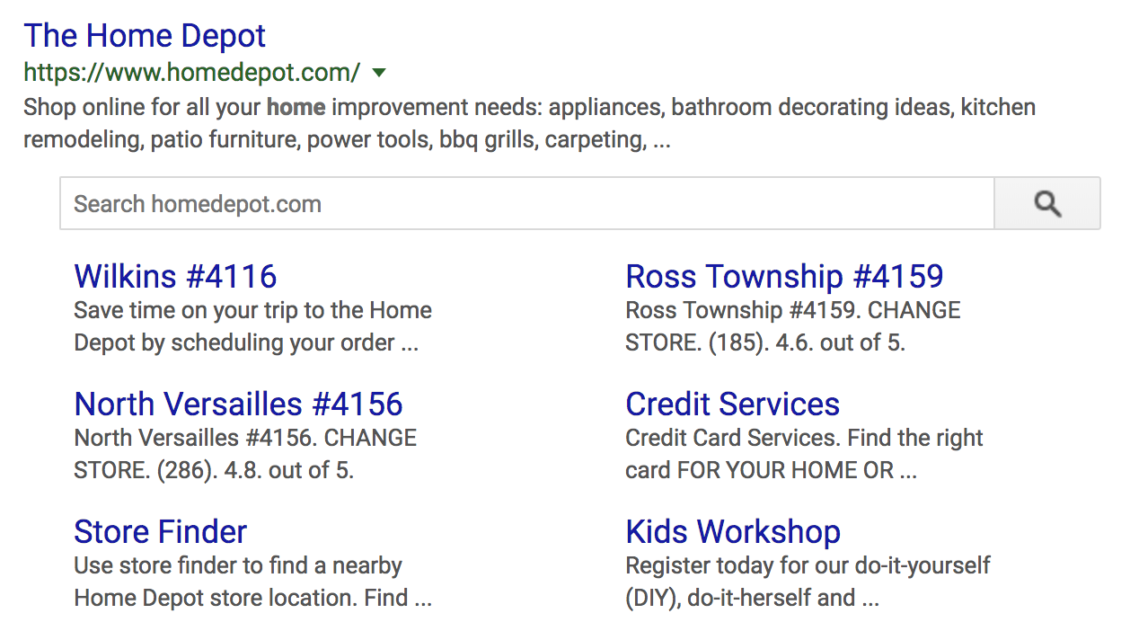 Video
Video results are triggered when search engines believe that video content would be helpful. Videos may show up on their own as a single video. Other times it could be a 3-pack if the SERP thinks more than one video would be helpful.

Images
Images are triggered when search engines believe images would be helpful. And they tend to appear as multiple small boxes lined up in a row. And often times, they are mixed with organic results. However, image packs are not often fixed to one spot on a SERP. They can appear at the top, in the middle, or at the bottom of the SERP.

Related Questions
Related questions are triggered by most questions. And it is formatted in a box containing a list of related questions. These questions are accompanied by a dropdown to explore web pages answering those questions. Related questions are also keywords with featured snippets of their own.

Carousel
Carousels are triggered by certain categories such as movies, games, music, and team rosters. They normally appear as small image boxes that run horizontally across the top of a SERP.

Instant Answers
Instant answers appear when search engines believe a (very) short answer will satisfy searchers. They are formatted as a large box. And normally, it's the first thing on the page. Instant answers are thought of as common knowledge. Therefore, direct answers do not provide a source or backlink to a citation.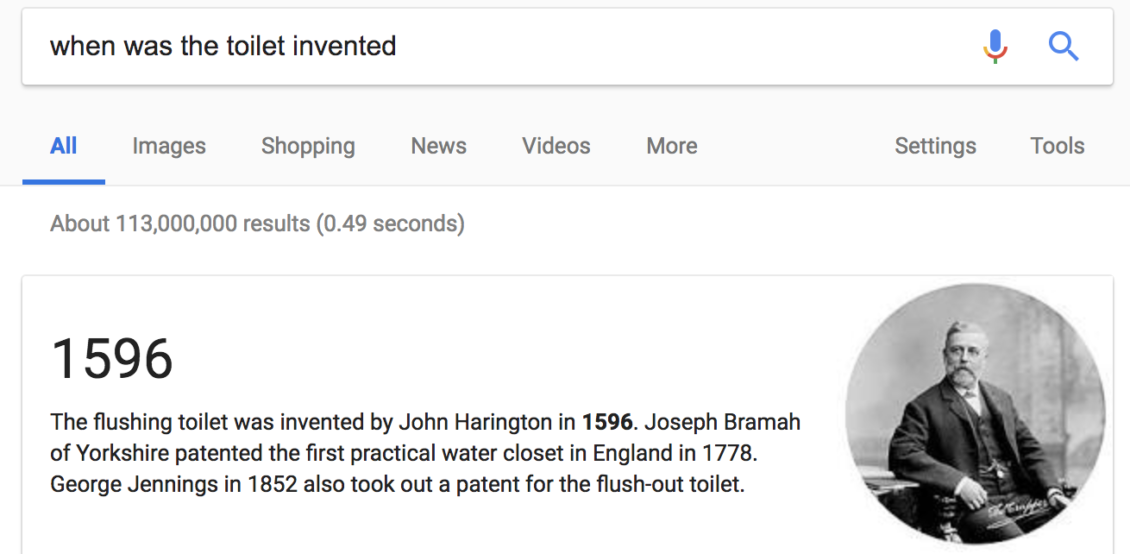 Top Stories
Top stories are triggered when search engines believe a newsworthy topic would be helpful. They tend to be formatted in horizontal cards. These cards display the headline, publisher, and publish date of the article.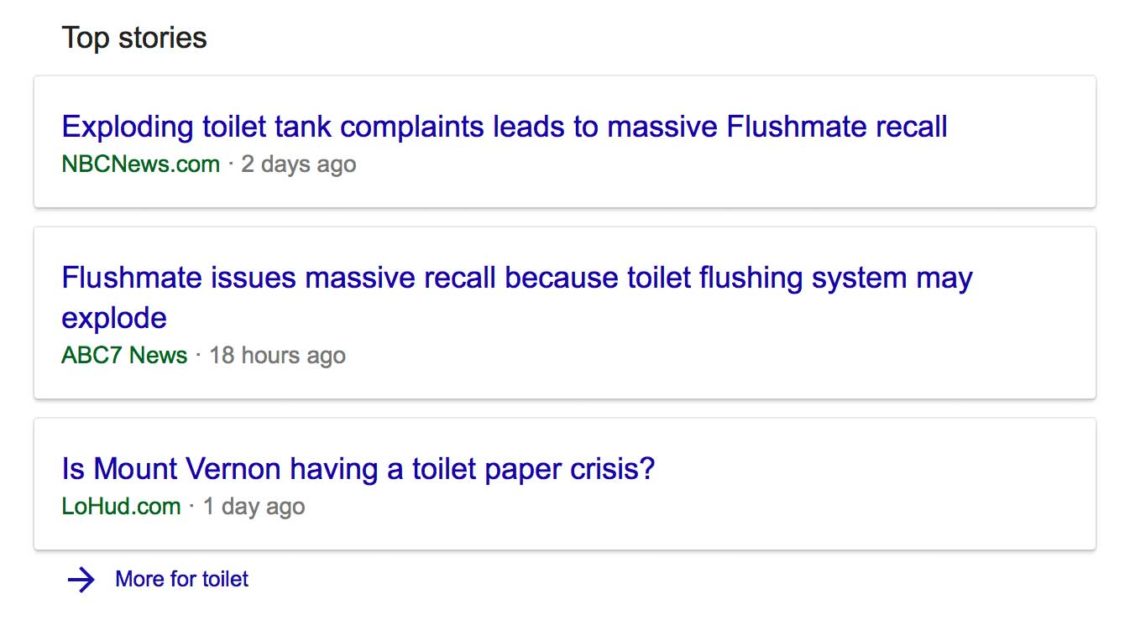 Text Ads
Text ads are triggered when vendors bid on searches related to the keywords searched for. They don't always look the same. However, the most common format is two headlines paired with a URL. Normally, there will be a short description of the offer. Text ads have a colored [Ad] next to them (normally green). Ads can display at the top or bottom of a page depending on factors such as ad relevance, ad score, and bid amount.

Shopping Ads
Shopping ads will show up on a SERP when vendors bid on searches related to the keywords used in the query. The most common shopping ads appear as cards comprised of an image of the product, listed price, and vendor. Sometimes, shopping ads will also contain star ratings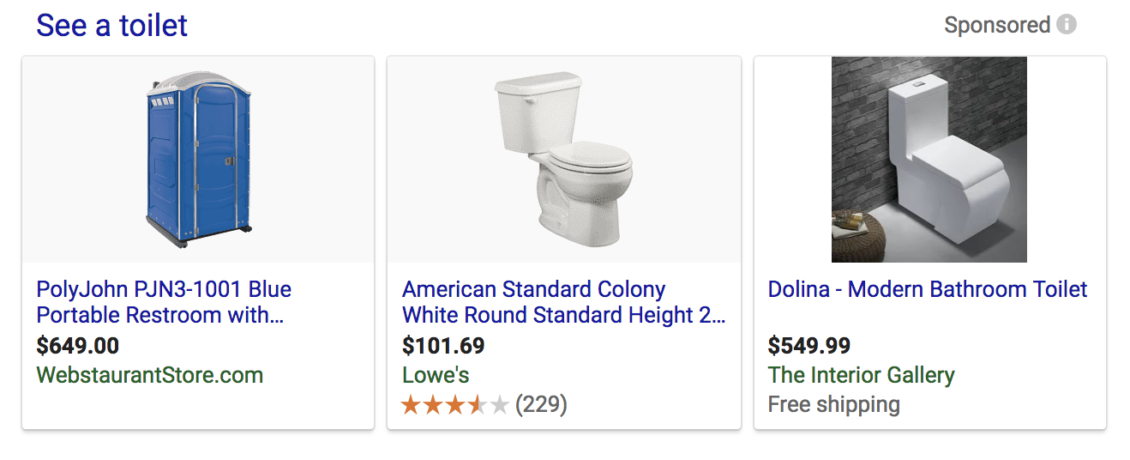 Tweets
Tweets are usually triggered by branded queries. They will show up as cards, most often in a pack of three. And they will display the tweet text and date of the tweet.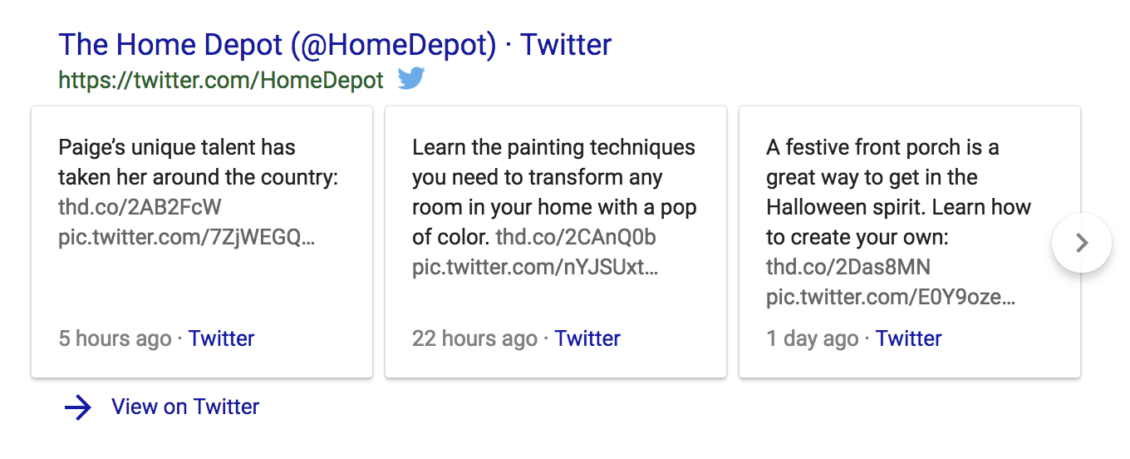 Ratings and Reviews
Ratings and reviews will appear when products, brand names, and other relevant items are searched for. They are most commonly displayed between an organic result's URL and meta description.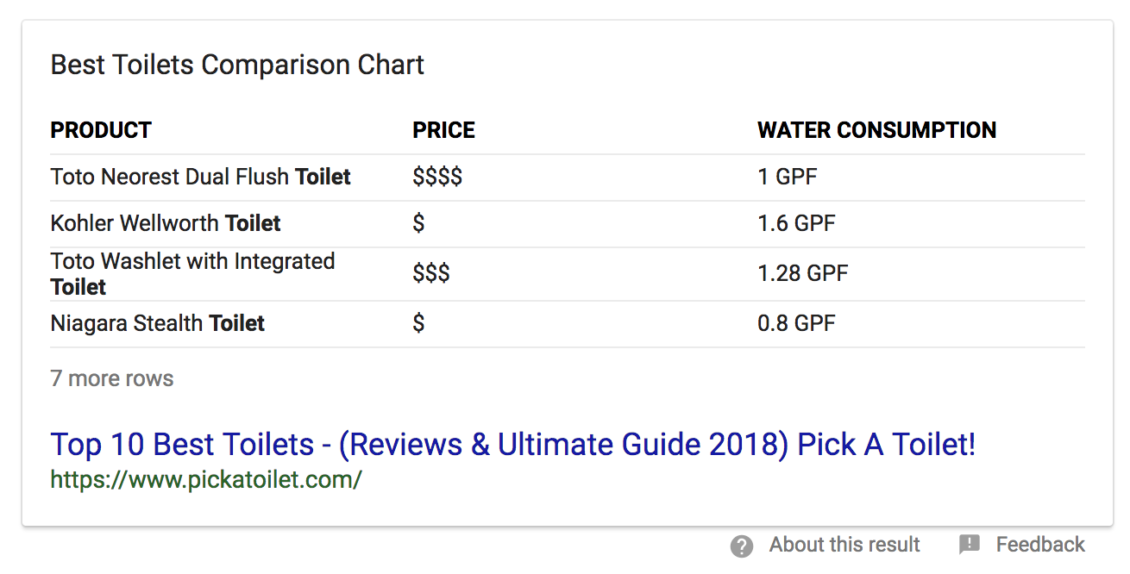 Embrace the Change, Don't Fear It!
Yes, the world is getting more fast-paced and technology-driven. These SERP features are just the beginning. What's trending and helping you gain new customers today won't necessarily be the best way to grow your business tomorrow. With so many moving parts in both the digital and physical marketing space, it's no wonder small business owners are unsure where they should even start. That's where the Pittsburgh marketing agency onCOREventures Strategic Marketing comes in. We created onCOREventures for honest business owners wanting to operate in harmony with their core values. If you're trying to create positive change in the world while also attracting customers who share your values, our "strategy first" methodology may be exactly what you've been looking for! Contact us today to see how we can help grow your Pittsburgh small business authentically.