The first step is to identify the partners you would like to attract. You may be able to find some of these potential matches from your own experience and research, but your customers can also be a great source of suggestions.
Now that you have your initial list of candidates, it's time to reach out and introduce yourself and your idea for partnering. This is an important step and one that many get wrong.
This is the place where your plan is going to really standout. Most potential strategic partnerships fall flat because neither partner takes the initiative to make partnering both easy and logical. Simply sending a letter to all your clients saying you are now partnering with ABC Corp. isn't going to benefit you, your partners or your customers..
Create opportunities for them to meet your customers, teach them how to create and promote content, provide a blog for all your partners and allow them to contribute posts related to their field, conduct video interviews and tours of their businesses and run these on your site, put together events and allow them to present and invite guests.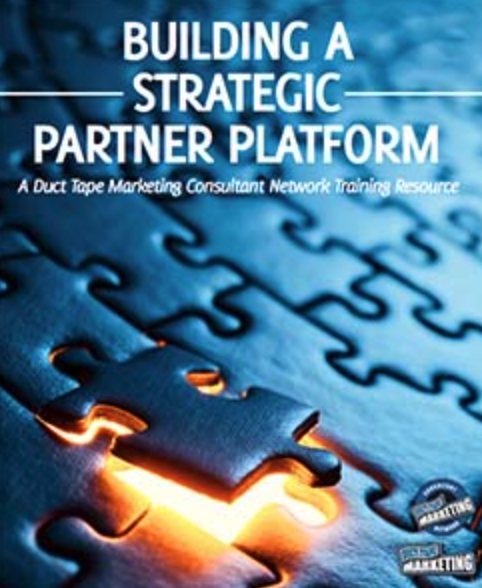 Don't miss out on our effective strategic parnership eBook
This eBook with give you a framework - we will also offer you tips and tricks on how to implement this yourself at your own pace in your local efforts
Exclusive bonus for On-Core Ventures readers
Benefit from our extensive local networking experience in the Pittsburgh market - we will send you additional content about how to implement the concepts in the eBook via five emails after you get the eBook.  We promise not to bother you if you opt-out.